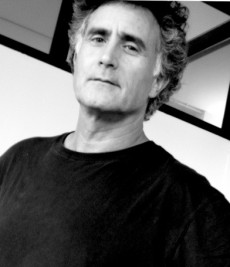 Documentarian Douglas Sloan strives to put a single moment frozen in time into a larger context in "Saigon '68," a 15-minute short premiering this week at the DOC NYC festival in New York. It examines a notorious image from the Vietnam War in which a South Vietnamese police officer executes a handcuffed Viet Cong prisoner during the Tet Offensive. Sloan's film looks at the lives of Pulitzer Prize-winning photographer Eddie Adams, who took the picture on February 1, 1968, and South Vietnam's chief of national police, Nguyễn Ngọc Loan, who shot the soldier in the head. Sloan's other documentary work includes "Elliott Erwitt: I Bark at Dogs," "William Klein: Out of Necessity," and the Annie Leibovitz profile "So, There You Go." Sloan, whose commercial résumé includes work for Avon, Condé Nast, Estee Lauder, Kenneth Cole, and Unilever, also owns New York's iContent, which produces films, spots, and branded online content. (You can sample his work on iContent's YouTube channel.) We asked him five questions about that photo, his film, and visual literacy in the information age.
Q: What drew you to this particular photograph?
A: We were intrigued by the fact that one of the most iconic images of our time had a back-story that few people knew about. That the power of one image had a radical effect on two people's lives and was said to be the image that stopped the Vietnam war.
Q: How did your understanding of the story behind the picture evolve or change as you worked on the film?
A: It quickly became obvious that the story was not about the photograph but rather is the story of perception: of how a man takes a picture, the world responds, and that response leads him to a more nuanced, truthful understanding of the power of the media, the evils of war, and the complexities of human nature — Eddie Adams' included.
Q: What camera(s) did you use to shoot the interviews? And where was the film edited?
A: The interviews and actor segments were filmed with two cameras: an Arri Alexa (A cam) and Canon 5D (B cam). A Super 16mm Bolex was used to re-photograph stills and other archival material. The film was edited at Homestead Editorial by Charly Bender on an Avid system.
Q: What recent technological developments do you think have been the most important to documentary filmmakers?
A: Obviously, being able to burn data rather than film is a huge time and cost advantage when conducting two hour interviews of multiple people – but I wouldn't exactly call that a very recent development. The advent of cameras like the Alexa that, in my opinion, come closest to looking like 35mm film makes a huge difference in trying to maintain a certain aesthetic bar and overall look.
Q: The media world has obviously changed dramatically since the Vietnam War era. With a relative deluge of visual information available via television and the Internet, what has happened to our ability to process all that content and think about it critically?
A: Today we are being communicated to as a society in visual terms at an alarming rate. Images can heavily sway opinion. Misappropriated images are dangerous. Our visual literacy is lacking as a society — to a large degree we are visually illiterate. Going forward, it's critical that we learn the language. This film asks the question, "Is there something about that picture we should know other than what we see?"
Douglas Sloan will screen "Saigon '68" in person on November 14 at New York City's IFC Center as part of DOC NYC.
---
Did you enjoy this article? Sign up to receive the StudioDaily Fix eletter containing the latest stories, including news, videos, interviews, reviews and more.