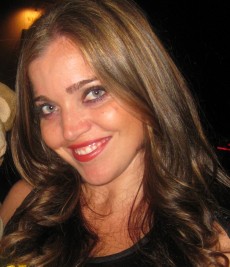 Also Signs Argentinian Collective The Lover for Representation
Buenos Aires-based production company Nunchaku is targeting the Hispanic market in the U.S. with the opening of a Los Angeles branch. The new West Coast office will be run by Executive Producer Leda Nasio.
Before working for Nunchaku, Nasio, a native of Argentina, became executive producer and CFO at Flip Films in Santa Monica.
Nunchaku also began representing director Martin Jalfen's Argentinean design and animation collective, The Lover.
Jalfen won two prizes at the 2012 Cannes Lions for a flipbook-style animated commercial for Smart Argentina that was released via Twitter. You can load it up by visiting www.twitter.com/@smartarg, scrolling all the way down to load all 505 tweets from the account, then using the "J" and "K" keys to run forward and backward through the animation.
Or just watch the demo embedded below.