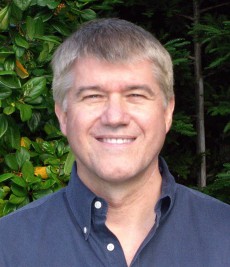 Desktop Prime-Cache6 Appliance Slated for Release Near NAB
Cache-A today shipped new versions of its Pro-Cache, Power-Cache and Library24 and Library48 automation systems that support the new LTO-6 tape format, which substantially boosts capacity and data rates for archiving to data tape. The new Prime-Cache6 desktop appliance has been slated for release near NAB in April. The company said the new appliances offer close to 70 percent more storage capacity compared to their LTO-5 counterparts. We asked Mark Ostlund, the company's VP of marketing and sales, to walk us through LTO-6 and its benefits for high-performance media archives.
Q: Can you summarize the new LTO-6 format for us? What are the specs, and how do they compare with LTO-5?
LTO-6 represents the sixth generation of LTO technology. Each generation is higher capacity and higher performance. The uncompressed native capacity of an LTO-6 cartridge is 2.5 TB, and it reads and writes data at 160MB/s. LTO-5 is 1.5TB/cartridge and can read and write at 140MB/s.
Q: What about LTO data compression? Will media archives benefit from improvements in LTO compression capabilities?
When IT data is being archived they use much bigger numbers because they can get up to 2.5 to 1 compression. They say a cartridge holds 6.25 TB and can read and write at 400MB/s. Although we frequently see 5-10% additional lossless compression on archived digital media content, the vast majority of data archived in the digital media space is already highly compressed, so Cache-A always advertises the native uncompressed speeds and capacity of each generation of LTO, rather than the larger IT numbers.
Q: What are the main benefits of LTO-6 for media archives? How are new features being incorporated in Cache-A's latest archive appliances?
Cache-A's archive appliances will be able to take immediate advantage of the higher 2.5 TB capacity of LTO-6 cartridges as well as the higher data rate. By using this latest generation, users are assured that their assets will be safe long into the future. LTO tape has a shelf life of at least 30 years. All of Cache-A's latest software features will immediately be available on the new LTO-6 appliances. This includes Cache-A's advanced implementation of LTFS that delivers features like cartridge-spanning of large projects and high-speed dubbing to make additional copies.
Q: Can LTO-6 drives read and write to previous generations of LTO tape cartridges? Is it OK to mix LTO-5 and/or LTO-4 tapes in a library with new LTO-6 tapes?
Yes, different generations of tape and drives can be mixed in a single system. As with previous generations of LTO technology, Cache-A's LTO-6 drives provide backward compatibility with previous generations of LTO tape. The new LTO-6 appliances can read/write LTO-5 and LTO-6 cartridges and read LTO-4 cartridges, helping to preserve media investments and ease implementation.
Q: Big media projects just keep getting bigger. 2K is giving way to 4K, stereo 3D doubles the data required for a given project, and The Hobbit introduced higher frame rates to the mix. Are enhancements to the LTO format keeping pace with the capacity and bandwidth requirements of facilities working on ever-larger projects?
Although cartridge capacities are large and the drives are very fast, some new productions are generating data on a massive scale. For customers generating data in the tens of terabytes per day, Cache-A created the high-performance Power-Cache platform. This can read and write up to four LTO-6 drives in parallel and has dual 10GbE ports to handle the data rate.
Q: What other trends are you seeing in the way your customers are archiving content?
We have a set of best practices we share with customers that covers things like multiple copies, multiple storage locations and whether or not a robotic library should be part of the solution. One of the most significant trends we see is simply that the awareness is building that LTO is the most economical, safe, long-term storage technology for the media and entertainment industry. LTO has now been around for 12 years, with four million LTO tape drives in use and more than 200 million cartridges sold.
Q: What are the biggest challenges the industry needs to address in 2013 and beyond?
To get content off of spinning disks before it is lost forever — to implement a set of archive practices that will ensure not only that the content is preserved for the future but also that it can be found when needed. That is what Cache-A archive appliances are all about. We're dedicated to making archiving as easy as possible.
For more information, read the company's press release.
---
Did you enjoy this article? Sign up to receive the StudioDaily Fix eletter containing the latest stories, including news, videos, interviews, reviews and more.