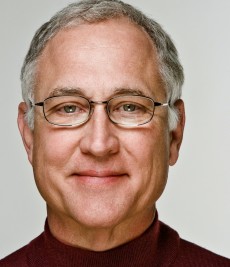 Joanna Capitano Promoted to Executive Producer; Lisa Beroud Joins Senior Management Team
Digital Domain (DD) said today that VFX veteran Terry Clotiaux is its new VP of feature-film production. He will report directly to DD CEO Ed Ulbrich.
Clotiaux is a 25-year VFX veteran whose résumé includes a stint as executive producer of DD's feature-film division from 2007 to 2009 as well as jobs at Douglas Trumbull's Showscan Company, Sony ImageWorks, and most recently Prime Focus Group, where he was president of global VFX production overseeing work on Avatar and Tree of Life as well as high-profile 3D conversions. "With the support of our new ownership and the vision of the company under Ed's leadership I am confident that the new Digital Domain will be its best ever," Clotiaux said in a prepared statement.
At the same time, the company promoted its VFX marketing director, Joanna Capitano, to executive producer and named executive producer Lisa Beroud, currently the executive producer of VFX for Ender's Game, a member of the senior management team. Both Capitano and Beroud will report to Clotiaux.
For more information: www.digitaldomain.com