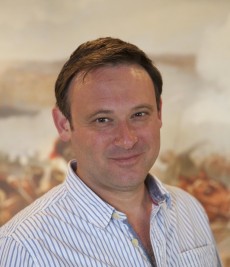 New Venture Will Target High-End TV, Movie Work from Fitzrovia Offices
London has a new VFX house. A team of six producers and VFX artists from Mill's TV-and-film division, which was closed down earlier this year, are resurfacing with the launch of Milk, a VFX and animation facility looking for TV and feature-film work.
The new company's founder/owners are CEO/Executive Producer Will Cohen, Managing Director/Executive Producer Nick Drew, VFX Supervisor/Joint Head of 3D Jean-Claude Deguara, VFX Supervisor/Joint Head of 3D Nico Hernandez, VFX Supervisor/Head of 2D Sara Bennett, and VFX Supervisor Murray Barber. The team's credits include BAFTA award-winning work on BBC shows Doctor Who and Merlin as well as Snow White and the Huntsman, Les Miserables, Dredd 3D, and 47 Ronin.
Work at Milk, based in the Fitzrovia neighborhood of central London, will kick off immediately with a trio of projects for the BBC: Doctor Who's 50th anniversary episode, Sherlock: Series Three, and 2014 BBC One miniseries Jonathan Strange & Mr. Norrell.
Milk is hoping to take advantage of local tax breaks to bring in business, the owners said. "Our new venture is timed to enable us to capitalize on the new tax breaks in the UK as we expect to see an influx of TV work, as well as continued feature-film work, coming to London over the next few months and beyond," said Cohen in a prepared statement. The company said it is opening with the capacity for 100 artists.
Milk: www.milk-vfx.com