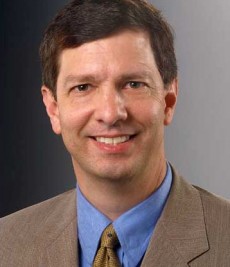 What's Next for Kodak Film Stock as the Company Emerges from Bankruptcy?
On Tuesday, Kodak announced its emergence from Chapter 11 bankruptcy reorganization, having spun off many of its businesses — including still-photography products, retail photo kiosks, and document scanners — to refocus on a market it calls "imaging for business." That includes motion picture film, still in demand but also in decline as more and more projects move to digital acquisition. We asked Kodak President of Entertainment & Commerical Film Andrew Evenski Five Questions via email about the future of film, Kodak's R&D efforts, and more.
StudioDaily: Kodak shed a lot of business in its restructuring. Why did the company decide to keep producing motion picture film, and what does the company's emergence from bankruptcy mean to its customers in the motion picture business?
Andrew Evenski: Our Entertainment Imaging (EI) division, which includes our motion picture film products and services, is a stable and profitable division of the company, so it made sense for it to remain part of the company. EI is also the largest driver of film manufacturing volume. We're going to continue to manufacture and sell a diverse portfolio of film products – from camera negative and intermediate film, to print and archival stocks. The bottom line is: Kodak is committed to this space. As long as there is demand, we will supply it. And now we are a stronger, more focused company positioned to serve the industry's needs well into the future.
Who is still shooting film? Where are film prints being distributed? And how long do you expect that demand to continue?
Filmmakers today choose film for the same reasons they've always chosen film. We hear over and over about the many benefits and factors that go into a creative team's decision to originate on film. Just look at some of the anticipated movies that have chosen to tell their stories on film: Transcendence, The Amazing Spider-Man 2, Interstellar, August: Osage County, The Secret Life of Walter Mitty, Inside Llewyn Davis, and Saving Mr. Banks, among many more. Furthermore, there is still a steady demand within the global print film business. And over the last year and a half, we signed new contracts with the major Hollywood studios who have committed to buying Kodak film products.
Some DPs have become concerned about the continued availability of high-quality 35mm film stock in quantity. What assurances can you offer cinematographers, directors, and producers about Kodak's commitment to meeting their needs?
We are here for filmmakers who want to shoot film, with a wide range of quality products and a team of experts to support them. We live in a world that is rapidly changing, and we are aware there are a multitude of creative and technical choices. Over the years, we have responded by making sure that our product, in its space, remained the very best, and that product quality is bar none. We want filmmakers to choose Kodak film, and we are doing everything to make it happen.
What about the archival part of the business? How long do you see film remaining a standard for archival elements, rather than some form of digital archiving?
At the end of the day, film is the most stable and reliable preservation medium. Hands down, it lives on in a way that cannot be compared to other formats. Last year, we introduced two archival films – KODAK Color Asset Protection Film 2332, optimized for content owners who originate or finish their productions on digital formats and want to protect their valuable media for the future, and Kodak Vision3 Digital Separation Film 2237, a black-and-white separation film for preserving images from color digital masters. Only film offers a standardized, human-readable format that has been in existence for well over a century, and methods for retrieving content from a 35mm frame will exist well into the future. When content is preserved on film, no re-mastering is necessary.
Is research and development continuing on new film technology, or is the business essentially in a holding pattern?
Kodak's R&D continues and is focused on film technology that makes manufacturing more efficient. Kodak is a materials science company with a wealth of experience and expertise in specialty chemistry, deposition technologies, and roll-to-roll manufacture – all of which are important to making the world's premier film products. These core capabilities are the foundation of the emerging company, and they are what enable Kodak's focus in other areas, including packaging, commercial printing and functional printing.
---
Did you enjoy this article? Sign up to receive the StudioDaily Fix eletter containing the latest stories, including news, videos, interviews, reviews and more.