New Feature Joins Added ProRes Formats, Remote Trigger Support in Latest Firmware Update
As promised, Convergent Design this week released a new firmware update for its Odyssey line of monitor/recorders that adds Apple ProRes 422 and 422 (LT) to the recording options at resolutions up to 4K/UHD 30p or 2K 60p.
Equally intriguing is a new supersampling feature that promises to use 4K and UHD video signals delivered via HDMI as a high quality source for downsampled 2K and HD video.
---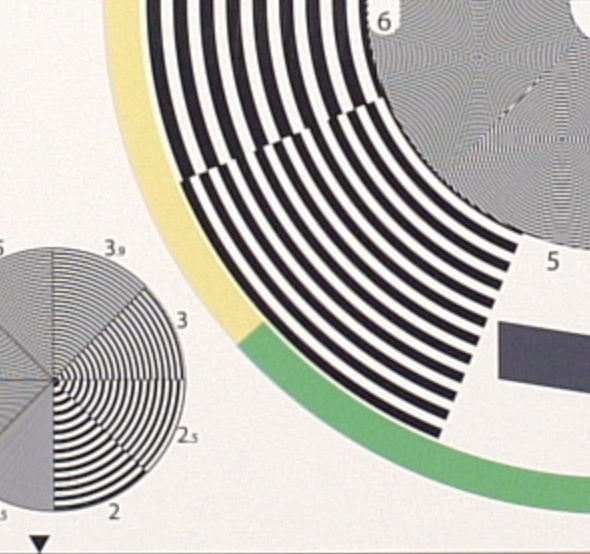 Convergent says its supersampling techniques represented in the frame above improve HD recording from the Sony a7s. (Mouseover to compare to camera's direct HD output.) Images taken from a Convergent Design whitepaper.
---
According to the company, the Odyssey can record a downsampled HD image from such cameras as the Panasonic Lumix GH4 or the Sony a7s that exceeds the quality — in terms of both MTF and color fidelity — of those cameras' direct HD outputs. A Convergent Design whitepaper [PDF] explains the supersampling feature in more detail.
Support for a remote pushbutton trigger on a six-foot cable that plugs into the RMT port on the Odyssey's left side has also been added to the new firmware for HD Apple ProRes recording only.
Courtesy Convergent Design, here's a full list of format support in the latest Odyssey firmware.
Sony FS7/FS700 Record Option Adds Apple ProRes 422 & 422 (LT)
(Odyssey7Q/Odyssey7Q+ FS7/FS700 Record Option Required.)
Option of Apple ProRes 422 or Apple ProRes 422 (LT) for
4K RAW -> 4K Apple ProRes 23.98
4K RAW -> UHD Apple ProRes 23.98, 25, 29.97
4K RAW -> 2K Apple ProRes 23.98, 25, 29.97, 50, 59.94
4K RAW -> HD Apple ProRes 23.98, 25, 29.97, 50, 59.94
Sony FS7 Record Option Adds Apple ProRes 422 & Apple ProRes 422 (LT)
(Odyssey7Q/Odyssey7Q+ FS7/FS700 Record Option Required.)
Option of Apple ProRes 422 or Apple ProRes 422 (LT) for
4K RAW -> 4K Apple ProRes 23.98
4K RAW -> UHD Apple ProRes 23.98, 25, 29.97
4K RAW -> 2K Apple ProRes 23.98, 25, 29.97, 50, 59.94
4K RAW -> HD Apple ProRes 23.98, 25, 29.97, 50, 59.94
Sony FS700 Record Option Adds High Speed Burst in 2K/HD Apple ProRes
(FS7/FS700 Record Option Required. Feature only available for FS700.)
Option of Apple ProRes 422 (HQ), Apple 422 or Apple 422 (LT) for
4K RAW Burst -> 2K Apple ProRes 100p, 120p
4K RAW Burst -> HD Apple ProRes 100p, 120p
Canon C500 Record Option Adds Apple ProRes 422 & Apple ProRes 422 (LT)
(Canon raw Record Option Required.)
Option of Apple ProRes 422 or Apple ProRes 422 (LT) for
4K RAW -> 4K Apple ProRes 23.98, 24, 25, 29.97, 30
QHD RAW -> UHD Apple ProRes 23.98, 24, 25, 29.97, 30
Sony F35 12-bit/10-bit RGB 4:4:4 Support
12-bit or 10-bit RGB 4:4:4 recording in uncompressed DPX stacks Dual-link capture, 23.98, 25, 29.97