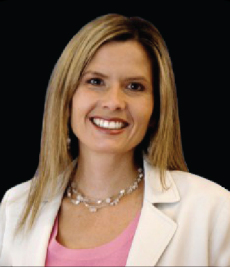 Pay-As-You-Go Service is Expected to Appeal to Smaller Media Firms with Its Lower Cost of Entry
Aspera has introduced Aspera Files, a new software-as-a-service (SaaS) platform. Aspera parent company IBM said Aspera Files will allow companies to connect multiple storage platforms in order to exchange any size of file-based media or data across separate organizations. Content can be stored and accessed in storage systems in the cloud as well as on-site, with drag-and-drop capabilities for authenticated content sharing.
The new platform is built on Aspera's FASP data-transfer technology, which is designed specifically to speed the transport of large data over the Internet by eliminating bottlenecks introduced in standard TCP-based file transfers
Aspera co-founder and CEO Michelle Munson told StudioDaily that the new platform goes above and beyond what Aspera was previously able to provide, in part by reducing the barrier to entry for smaller facilities. "This is our first time being able to offer pure software-as-a-service," she said. "For a lot of media organizations, particularly small ones, it's about being able to get up and running easily. This system is pay as you go. Customers run their own virtual machines on Amazon or Azure, but in this case it's all put together by us, with exclusive sharing and interoperable management features."
Companies can sign up for a branded web presence via Aspera Files, then create Workspaces for project-based file sharing. Shared content will automatically appear in the Workspaces of users who are authorized to access the files. Packages of content from connected storage locations can also be delivered to user or group Inboxes, where those users can browse files in a given package or download everything. Aspera said 4K media files can be transferred over long-haul global WANs to both on-site and cloud storage.
"We have built a permission layer into our core transfer platforms that is able to, on behalf of an application or an authenticated end user or group, implement permissions that support read and write, linking a file system across all types of file systems or storage," Munson explained. "This is built into the Aspera server software layer, and there are a few huge technology leaps in this compared to the way we were doing it before. We now have direct transfer to and secure browsing of object storage by the platform."
Aspera Files implements a distributed content access control system that securely authenticates user access through a delegated OAuth authorization and secure access key system, the company said. Client-side and server-side encryption is optional. And the system scales easily through the addition of new transfer server instances to meet demand. Automated clustering technology adds new nodes to handle increases in transfer loads, makes over-utilized nodes unavailable for new transfers, and spins down nodes when demand decreases.
"The classic cloud argument is starting to come of age," Munson said. "Security and trust are built into it, it is not putting content at risk, and it is simplifying the experience for media professionals who are not dealing with IT struggles."
Aspera is exhibiting at NAB in booth SL9110 in the lower South Hall.