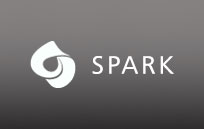 Companies to Partner on .3MF File Format, 3D Modeling for HoloLens Augmented Reality Platform
In a development that Autodesk said would simplify the 3D-printing process, the company announced that its Spark 3D printing software will be embedded in Microsoft Windows 10. The Spark APIs will be made available for free to Windows developers, and Autodesk is becoming a founding member of the 3MF Consortium, an initiative spearheaded by Microsoft, which is aiming to stake its claim in the burgeoning 3D-printing marketplace with its new XML-based .3MF file format. The .3MF file will be the key to 3D printing support within the Windows ecosystem.
At the same time, Autodesk is contributing support to Microsoft's ambitious HoloLens VR initiative by developing ways to export 3D models from the company's software, including Maya and its Fusion 360 CAD software, for use in a HoloLens environment. Eventually, the plan would be for 3D models created in Autodesk software to be viewable through a HoloLens unit [pictured at top of page] before they're sent for physical manufacture via the Spark platform.
"3D printing is incredibly promising, but also still too complex and unreliable," said Autodesk VP and GM of Consumer and 3D Printing Samir Hanna in a prepared statement. "This relationship is a key step in making 3D printing easier and more accessible to businesses and individuals alike."
Microsoft is expected to release full details on the 3MF Consortium tonight during its ongoing Build 2015 developer conference in San Francisco. According to a report at 3DPrint.com, the other members of the consortium will include HP, Shapeways, Dassault Systems, Netfabb, and SLM Solutions.
Once the news is official, expect to find more information online at what looks, at press time, like a placeholder website: 3mf.io.