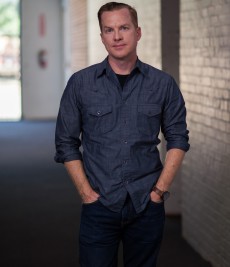 Former Reel FX Head of Production David Bates is returning to the company as general manager as the company's lawsuit proceeds against four recently terminated key employees it claims stole business from Reel FX.
Bates was at Reel FX from 2002 to 2010 before taking a creative director position outside the entertainmant industry at Bedrock Manufacturing. He returns to lead the studio's shortform and VR divisions.
"This talented Reel FX group is creating some of the most ground-breaking, innovative and unique work in the studio's history. My goal as GM is to blaze even more new trails in the months ahead," Bates said in a prepared statement. "Over the next few weeks, we'll be making several more announcements, including new faces and projects."
Bates replaces Keith McCabe, who was fired in August along with three other top staffers — co-founder Dale Carman, executive producer Gary Banks, and director of interactive digital Dan Ferguson — who were slapped with a lawsuit by the company alleging that their side operation earned more than $2.6 million in revenue that should have gone to Reel FX itself.
"Due to the seriousness of this situation, we were forced to terminate four former employees and file suit to recoup damages resulting from missing funds," said Reel FX Chairman and CEO Steve O'Brien in the company's official statement on the suit. "We have already obtained a temporary injunction against the defendants to reduce any further harm to the company and feel the contents of the court documents speak for themselves."
In court filings, Reel FX claims Carman's own company, Carman Industries, took on VR work for four different clients (Porsche, American Express, Verizon, and PepsiCo/FritoLay), and that the defendants "misused their position with Reel FX and misled Reel FX's customers into believing that they were transacting with Reel FX when they in fact were transacting with Carman Industries." According to the filing, Banks, Ferguson and McCabe were in on the deals as "active participants" with Carman.
In an affidavit, O'Brien said Carman had permission to run his own company and take directing jobs "as long as it did not in any way conflict or interfere with his duties owed to Reel FX." O'Brien said he and other executives were "shocked" to learn Carman had "diverted" those projects listed above to his own company.
In a response filing, the defendants claim Carman actually had permission from company management to pursue "economically risky" business projects that Reel FX was unwilling to take a chance on. After years of developing the projects into a profitable operation, the response states, Carman went to Reel FX management with a proposed joint venture on similar projects. Carman claims that's when Reel FX management changed its mind.
"After four years of hard work, Carman made the risky business profitable just this year," the document states. "Carman loyally went back [to] Reel FX's majority shareholder and management with his success story. Carman offered to joint-venture future business projects of this type with Reel FX. But in response to Dale Carman's offer, a startling thing happened — Reel FX's majority stockholder and management, now when Carman told them he had finally made the risky business venture profitable, changed their tune — they turned on him and fired him."
Reel FX was granted a temporary injunction last month putting an end to Carman Industries' operations, prompting Carman's company to file for Chapter 11 bankruptcy protection. But don't look for a speedy resolution to the dispute — according to the The Dallas Morning News, a trial date has been set for next November. For now, LinkedIn pages for Carman, McCabe, Banks and Ferguson all point to their new gigs at recently founded Dallas studio Groove Jones.
---
Did you enjoy this article? Sign up to receive the StudioDaily Fix eletter containing the latest stories, including news, videos, interviews, reviews and more.