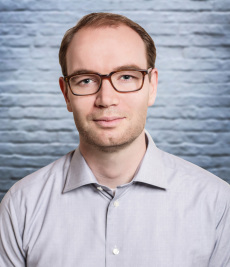 Led by Malte Wagener, Deluxe VR to Specialize in Production and Post for Immersive Content
Another established industry player is gearing up to produce next-generation content with the official launch of Deluxe VR, a new unit of Deluxe Entertainment Services Group. Based out of Los Angeles, the company is angling to provide prodution and post services for virtual reality and immersive content creation on an end-to-end or a la carte basis.
Malte Wagener, formerly VP at Method Studios and Company 3, will head the new operation, with Peter Shipkov leading engineering and PJ Nachman in charge of business development. Deluxe VR projects will be supported by existing staff across Deluxe operations, including Company 3, Method Studios, StereoD, Rushes, and Iloura.
"We've invested heavily in laying a strong technical foundation for our proprietary VR workflows and in building a dedicated VR team, said Deluxe CEO John Wallace in a prepared statement, "with the ability to leverage the artistic and technical talent of Deluxe companies worldwide to handle projects of any complexity and scale."
Last month, Nokia and Deluxe announced a partnership on post-production services, including stitching, editorial, VFX and color, for content created with Nokia's Ozo VR camera system.
Deluxe VR will show two VR applications at NAB next week — an interactive product demo promoting an F14 fighter jet (pictured at top of page), and "Reco," an immersive animated story about robot aliens.
---
Did you enjoy this article? Sign up to receive the StudioDaily Fix eletter containing the latest stories, including news, videos, interviews, reviews and more.