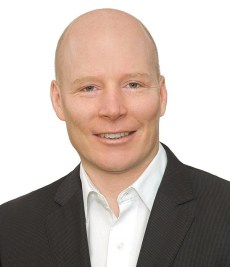 As global workflows become the norm, especially at larger creative facilities, accelerated file transfer is becoming a crucial factor in optimizing workflow — sharing files on a cross-country basis, or moving them about on an intercontinental scale. That's good news for Signiant, which specializes in moving files around as quickly as possible on behalf of clients. Most recently, Signiant has sunk some hooks into Avid Interplay, announcing that its Manager + Agents system for automating file delivery across long distances has been integrated into Interplay | MAM, Avid's asset-management system for broadcast and post-production.
That's about as close as you're going to get to new product news from Signiant at NAB, company CTO Ian Hamilton tells StudioDaily. It was about 10 years ago that Signiant shifted its strategy to focus on media and entertainment, and it's been four years since it launched Media Shuttle, its signature file-moving service. Today, Signiant is approaching 100,000 Media Shuttle users, according to Hamilton. "We're still growing at over 50 percent a year in terms of Media Shuttle adoption," he said, "and we anticipate that is going to continue, if not accelerate, over the coming year." So Signiant will spend the show touting growth in its existing product offerings — growth that's driven by overarching industry trends.
Those trends include the move to IP infrastructure, the accelerating deployment of cloud storage, and the ever-increasing size of files required by 4K, 8K, HDR and high frame rate video formats. "[File size] is absolutely a driver, even if it's compressed video, or it's coming off of consumer devices," Hamiton said. "GoPros and iPhones can shoot at 4K now, and the files are massive, for sure. And even though our SaaS product is focused on large enterprise adoption, small businesses can get into it, as well. Maybe someone wants to crowd-source video creation using a bunch of GoPros. We still offer an effective solution for moving media that comes off of those cameras. Bigger files are harder to move, and we make them easier to move."
The continued globalization of content creation is driving international interest, Hamilton said. For example, Abu Dhabi's twofour54 has signed on with Media Shuttle to help move files used in the production of studio films such as Star Wars: The Force Awakens. "In terms of acceleration, our product is of the most benefit when the distance is the greatest," he explains. "Getting shots of the desert captured in the UAW back to Hollywood is a problem that our technology helps with."
Those distances also come into play as more content creators take advantage of cloud infrastructure. "Cloud technology is driving things to be more inherently distributed," Hamilton says. "Your data center isn't necessarily on the lot or even close to the lot anymore. Your data center may be wherever your cloud infrastructure provider operates. You have to get footage from capture to your cloud infrastructure vendor, and that adds distance as well."
Hamilton is keen to point out that Signiant has no specific "cloud agenda" or affiliation. Its Flight offering for moving data in and out of the cloud supports Amazon S3 and Microsoft Azure, with future support promised for Google Cloud, and offers direct access to content. Local, on-premises storage systems are supported, too.
Finally, Hamilton acknowledges that Signiant does not have a product that directly addresses the IP transition, but notes that it's already having a profound impact on broadcast facilities, where operators are seeing their IP and SDI infrastructure converge.
"They're moving from dedicated-purpose networks for video to running it over common IP infrastructure," he said. "That is going to drive more bandwidth allocation to video, which means that — when it's not being used for live productions — it will be available for things like file transfer, meaning file-transfer acceleration will be needed to take advantage of that bandwidth. So the move from SDI- to IP-based video is very interesting to us."
---
Did you enjoy this article? Sign up to receive the StudioDaily Fix eletter containing the latest stories, including news, videos, interviews, reviews and more.