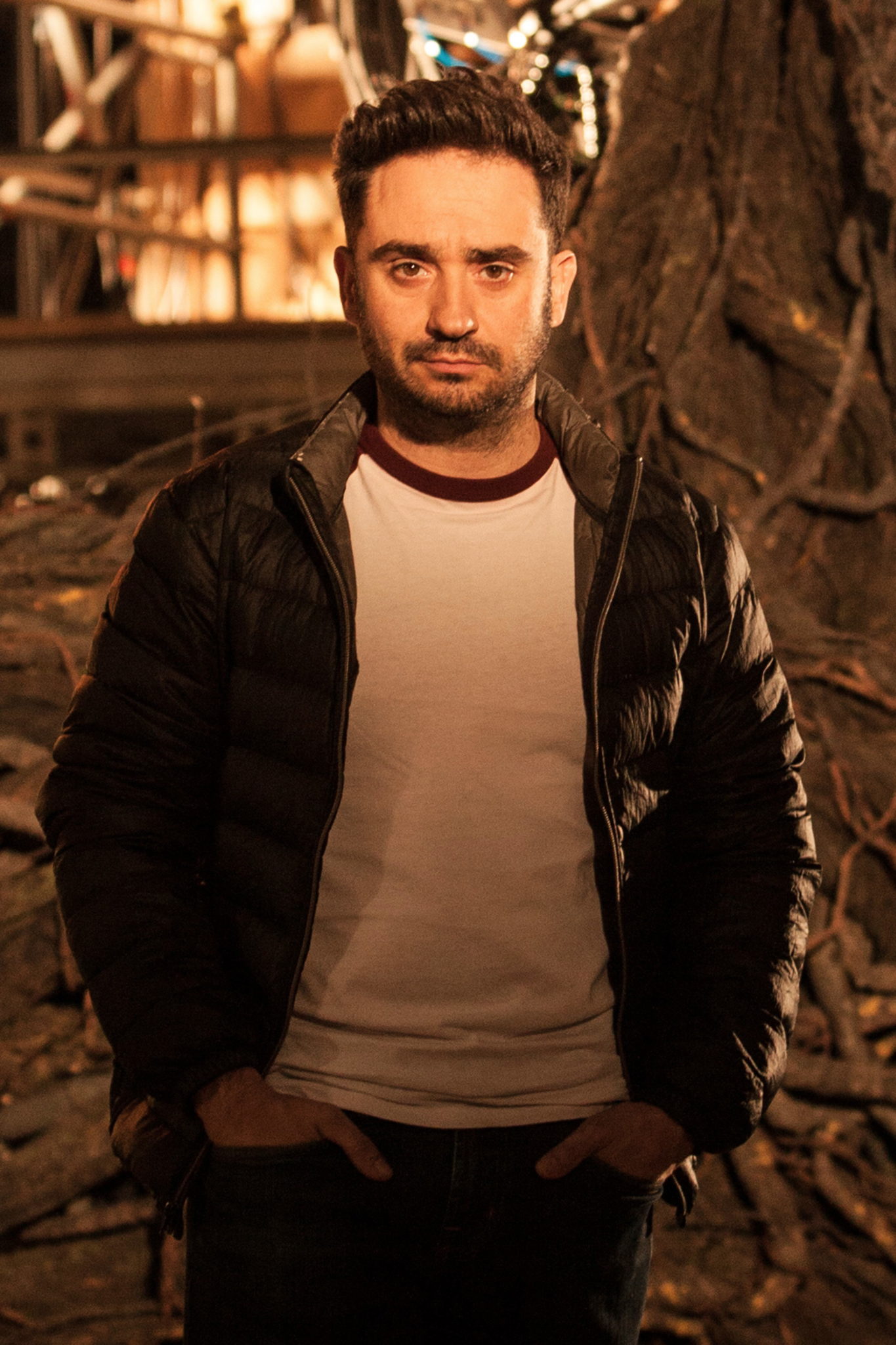 In searching for his next project, director J.A. Bayona found himself attracted to the children's fantasy novel, A Monster Calls, by Patrick Ness (based on an original idea by Siobhan Dowd) primarily because it "talked about childhood in such a respectful way, and portrayed the complexities of the psychology of a kid."
He felt the themes and approach reminded him "of movies I saw when I was a kid like The Neverending Story or E.T. or more recent films like The Iron Giant or Inside Out." He says that "from a very mainstream point of view, using fantasy, [those films] talk about the complexities of growing up."
And so Bayona transformed A Monster Calls into a feature film, but it turned out to be a technically challenging effort, as he explained during his recent conversation with StudioDaily for the Podcasts from the Front Lines series.
Like the book, the movie tells the story of a young boy who, while grappling with his mother's battle with a terminal illness, is visited by a mystical creature who appears to take charge of guiding his emotional battle to come to terms with the looming loss of his mother.
---
Audio-only version:
Subscribe: RSS
---
The project required his team to utilize a combination of animatronics, puppetry, CG, and mo-capped movement from actor Liam Neeson, who voices the titular monster, to bring the creature to life, and combines key sequences with the creature with a couple of major set pieces that involve practical and digital effects, some key dream sequences that are illustrated using hand-drawn animation, and complicated lighting and cinematography executed by his longtime friend and collaborator, Oscar Faura, among other elements.
"We tried to use animatronics to keep the monster grounded, and also because it was very important, when you try to create chemistry between the boy [played by Lewis MacDougall] and the monster, to have something real all the time in front of him," Bayona says. "The kid always had someone in front of him — a real life-size replica of the monster, and he also had the acting coach feeding him all the time his lines, and even myself sometimes."
Indeed, with a child actor playing a lead role in a technically complex movie, Bayona says one of his big goals involved keeping MacDougall's performance's as free as possible from technical limitations.
"I think when you are dealing with movies that are so heavy in terms of the technical stuff, sometimes you are afraid of having the shooting, the whole thing, get too rigid," he says. "[It is important to have] an element of improvisation to give life to the final results. That is why I asked Oscar [Faura] to have two cameras sometimes [to permit him to shoot from multiple angles]. When you try to capture moments that you try to provoke with actors, it is important to have the camera ready, because those are moments you cannot repeat. I wanted to have maximum coverage.
"[Even with motion capture], once we got used to it, we were able to do small improvisations, to keep things organic. I think it is important to try and do different things on set. But you have to have your homework made, because movies like this are very complicated in terms of all the techniques, so you need to be ready. If you have your homework made, you will find time on the shoot to try different things."
---
Did you enjoy this article? Sign up to receive the StudioDaily Fix eletter containing the latest stories, including news, videos, interviews, reviews and more.