Imagine Communications announced Selenio One XC, a software-only version of its compression platform for broadcast that it says will help companies deploy transcoding services in the cloud as well as in powerful on-premise systems.
Selenio One XC supports IP-based transcoding to and from H.264 and MPEG-2 and can do statistical multiplexing as an option. By summer, Imagine said, it will support adaptive bit-rate encoding for OTT applications.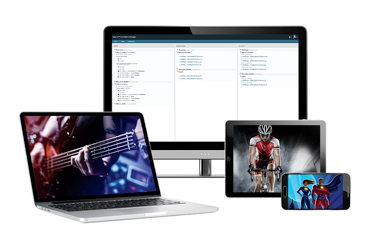 The Selenio One XC software follows on the heels of the original GPU-accelerated Selenio One XO, introduced in January. "The advantage there is that you can get a lot of channels in a box, so it's more cost-effective, power-efficient and rack-space-efficient," Imagine Communications VP of Product Management, Distribution, David Heppe told StudioDaily. "You can be a lot denser and do 360 channels in four-and-a-half rack units. But that's not for everybody."
The XC version offers the advantages of a pure software solution, Heppe explained, including scalability and the ability to run in the cloud, that can be more important than packing the most channels into the smallest rack space.
"It's a little different from XO, which is positioned primarily for the OTT market," Heppe said. "Initially, the XC is positioned for linear transcoding — one channel in, one channel out. But it can support multiple channels on a one-in, one-out basis, and you can multiplex them together to more efficiently fit more channels into one transport stream."
Like Imagine's Versio playout product and its SelenioFlex transcoding system, Selenio One is built on the company's Zenium platform, so different implementations can be controlled through a common user interface. It's part of Imagine's more modular approach to media technology that began after Imagine's acquisition of Digital Rapids, whose Kayak platform was rebranded as Zenium.
"It allows us to get new products out faster, and to be more flexible with third parties," Heppe said. "A lot of encoding and transcoding companies develop their own codecs, while we focus on finding best-of-breed codecs for different applications. We can easily swap and leverage years of development from third parties and integrate them into a seamless framework so they are all controlled the same way. To date we haven't really opened up the Zenium book so people can go in and make their own components, but that's something that we're looking at down the road."
Imagine Communications: www.imaginecommunications.com