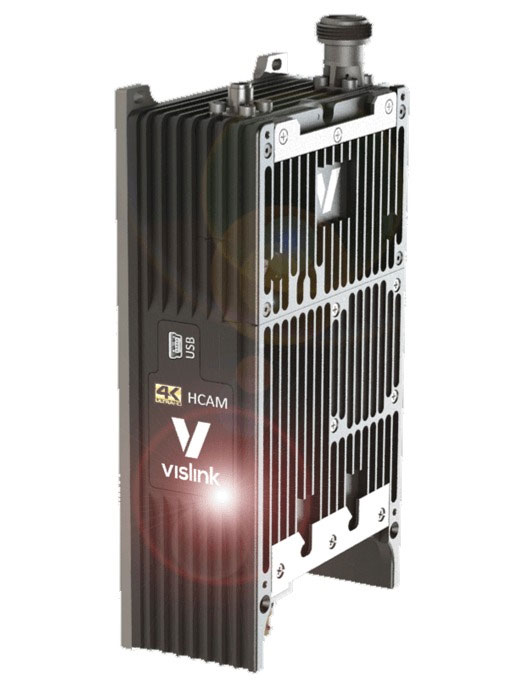 Wireless video provider xG Technology said it has begun shipping its new IMT Vislink HCAM wireless UHD camera transmission systems into the broadcast market.
The units, which can be mounted on broadcast cameras to transmit HEVC (H.265) video with claimed latency of just 70ms at 4K UHD 50p resolution, are expected to be deployed at "prestigious" sporting events this year, including the Winter Olympics and the Commonwealth Games, according to IMT Vislink parent xG Technology.
The first units were delivered to U.K. reseller Broadcast RF as part of a $1,000,000-plus investment in more than 28 HCAM systems, xG said. Other early customers for the technology include NEP UK and an unnamed reseller to the China market.
First announced at NAB 2017, the HCAM transmitter includes interchangeable dual-SFP modules supporting a variety of interfaces, including SDI, HDMI, fiber, and SMPTE 2022 video-over-IP.  Wi-Fi and bluetooth control via iOS/Android app is also supported, along with Vislink's integrated FocalPoint wireless camera control technology. Available video formats include 2160p at frame rates ranging all the way up to 60p.
Orders had originally been expected to be fulfilled by year's end but, xG said, shortages of an unnamed "critical subcomponent" led to a "significant backlog" of orders to kick off the new year. "We are working closely with our subcontractor partners to alleviate these supply challenges, and expect to accelerate HCAM system deliveries in Q1 2018," said xG Technology Executive Chairman and CEO George Schmitt in a prepared statement.
For broadcasters awaiting the new technology, the gear can't arrive soon enough — the 23rd Olympic Winter Games are slated to kick off in PyeongChang, South Korea, on February 9.