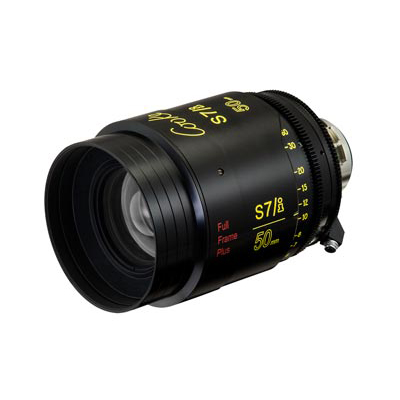 Cooke announced new focal lengths of its S7/i Full Frame Plus and Panchro/i Classic lens lines that the company said will be debuting between now and the end of the year.
Ready for demo at NAB will be the new Panchro/i Classic 135mm lens, first in a series of 2018 additions that will also bring 21mm, 27mm, and 65mm Macro lenses to the line. Built to emulate the look and feel of the original Speed Panchro lens, the line currently includes 18mm, 25mm, 32mm, 40mm, 50mm, 75mm, 100mm and 152mm lenses.
Also coming this year are 16mm, 21mm, 27mm, and 65mm S7/i lenses, Cooke said, adding to the already available 18mm, 25mm, 32mm, 40mm, 50mm, 75mm, 100mmm and 135mm versions. The S7i lens line is specifically designed with a 46.31mm diameter image circle to cover the full sensor area of the Red Weapon 8K, Sony Venice and ARRI Alexa LF.