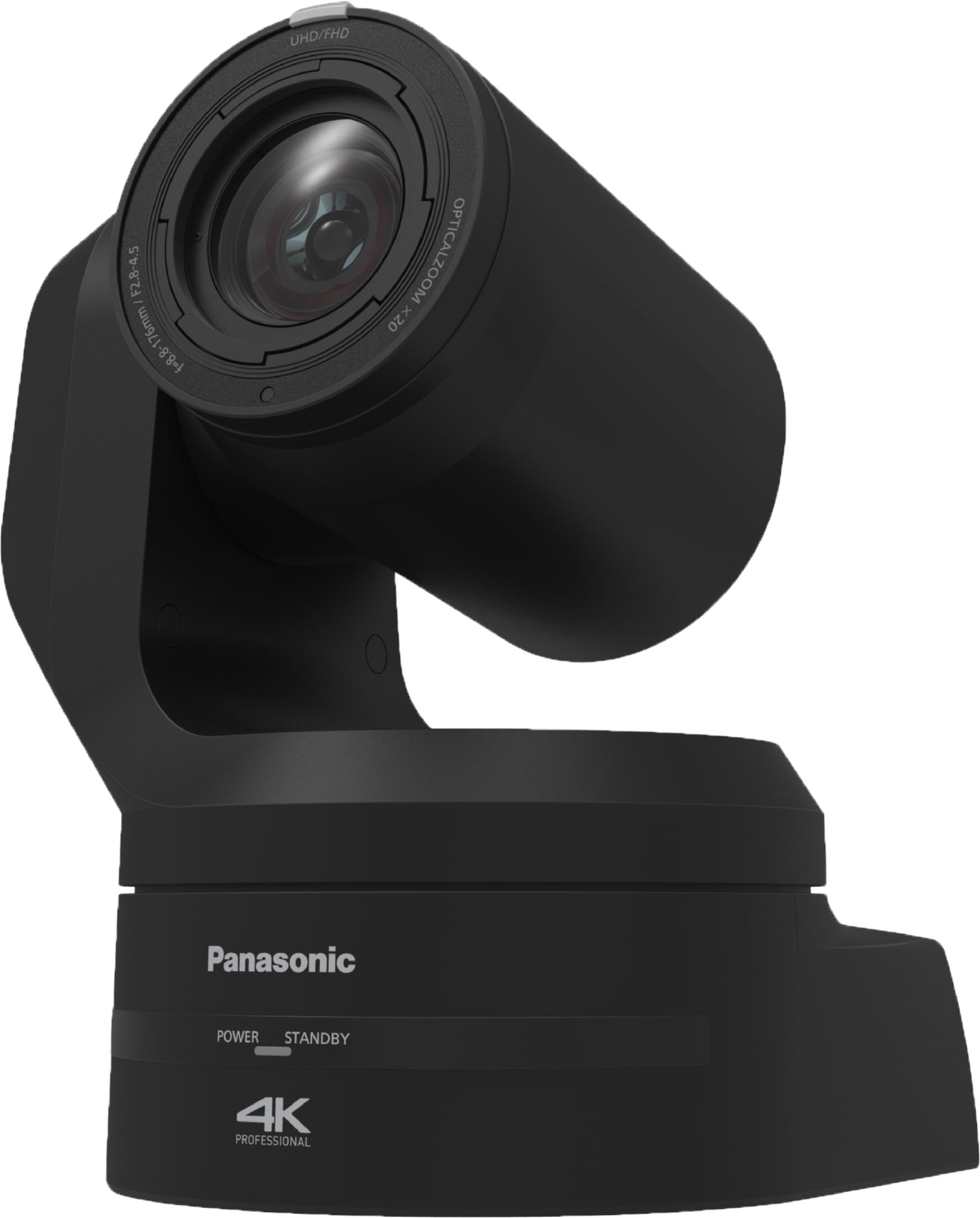 Panasonic is developing a new 4K remote-controlled PTZ camera that will offer UHD capture at up to 60p, the company said at InfoComm this week.
Targeted at broadcast, production, corporate, events, education and houses of worship, the AW-UE150 will capture images with a one-inch MOS sensor behind a 20x zoom lens. It will be able to output UHD and HD simultaneously over interfaces including 12G-SDI, HDMI, optical fiber and IP, the company said.
"The UE150's step-up in resolution, lensing and interfacing present a clear 4K upgrade path and a new generation of workflow for such premium PTZ applications as high-end enterprise, and broadcast [and] production applications," said Product Manager Delix Alex in a prepared statement. "This new class of PTZ camera will be introduced alongside the industry leading AW-HE130, giving users two different premium integrated PTZ camera selections with unique feature sets and applications."
The camera is due this winter, Panasonic said, along with a new remote camera controller, the AW-RP150, featuring a joystick for one-handed control of PTZ or focus and an LCD touchscreen for camera monitoring (via SDI input) and accessing menu settings.
The AW-UE150 camera will list for less than $12,000, and the AW-RP150 camera controller will be less than $5,000, the company said.