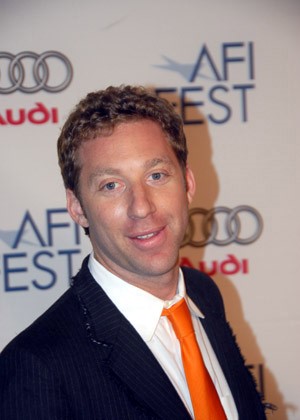 Born and raised in Manhattan, JJ Lask got his start as a PA for Midtown production company Stone/Clark/Mansfield at the tender age of 13, fetching bagels at dawn and running film to the lab in the middle of the night. Many years and jobs later, including a six-year run at Crew Cuts, he and three partners co-founded Fifth Avenue post facility PS260 in 2002, with a slate of working editors including Lask and his partners serving clients such as Google, JetBlue, ESPN, Facebook and Intel. PS260's recent expansions to Venice, CA and, earlier this year, Boston, MA demonstrate Lask's continued creative ambitions. We asked him Five Questions about life, work and business.
Q: What are you working on today?
A: My tan. Every day I work on my tan. Especially during suntan season. Since moving to Los Angeles to start a PS260 in Venice almost 3 years ago, I have had to adapt to a whole new suntan season. In New York, suntan season is predictably from early May to late September with a few false starts in December and April. However, suntan season in Los Angeles is a full-time job. Everyday I grind to get the best suntan possible.
Q: How are the markets in Boston, New York and California?
A: Secure, because the world is becoming more and more visual. However, the advertising industry as a whole is in a radical transition because brands are changing, which is forcing ad agencies to change, which is forcing production and post-production companies to change. So as long as the world continues to move towards being more visual, companies like PS260 will have a strong foothold for years to come.
Q: What's been the biggest challenge in your business over the last 12 to 18 months?
A: The biggest challenge for PS260 this past year has been our ambition to grow. Launching a content production studio called We Know The Future is an example of how we wanted to grow. And opening the office in Boston means a lease, an architect, contractors. All the things.
Q: Where do you turn for inspiration?
A: Movies. Every weekend I will see at least one new film and one revival. There is nothing more inspirational than seeing a film. I love looking at new title sequences, or hearing new soundtracks, or watching old stories told in a fresh way.
Q: Tell us about a recent project you're especially proud of.
A: Last week I got a phone call at 10 o'clock at night from a client who was having an "edit emergency." He was working with an editor and he felt things could be going better. He texted me some cuts and I had some quick ideas to make the product better. In the morning, he sent me the material and by 2 p.m. I had four new directions to show him. His client loved two of them and he was a hero. Since we started PS260 15 years ago, I am proud of our company's creative solutions and our logical problem solving.
Sometimes I feel I work in an E.R. and my job is to save patients and worry about the health insurance later.