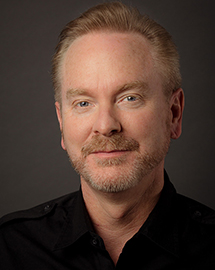 Cinema 4D maker Maxon, based in Friedrichsdorf, Germany, has named key executives to a new "leadership team" that CEO David McGavran said speed growth and improve efficiency at the company.
Paul Babb, formerly president and CEO of Maxon for the Americas, is now Head of Worldwide Marketing, with an expanded remit to support C4D users globally.
The rest of the new leadership team includes Philip Losch, chief technology architect; Oliver Meiseberg, chief product officer; Friederike Bruckert, head of worldwide sales, Gesa Häfner, head of human resources and legal; Karsten Jancke, director of engineering; and Dieter Bonoff, director of IT.
"I look forward to working with these talented and dedicated executives during this exciting new phase," said McGavran in a prepared statement. "Their wealth of experience and significant contributions to Maxon will further position us to capture even greater market opportunity. And, while these appointments represent a new global focus, we wish to assure our customers that Maxon will continue to operate as the customer-friendly company they have come to know and love." Maxon: www.maxon.net