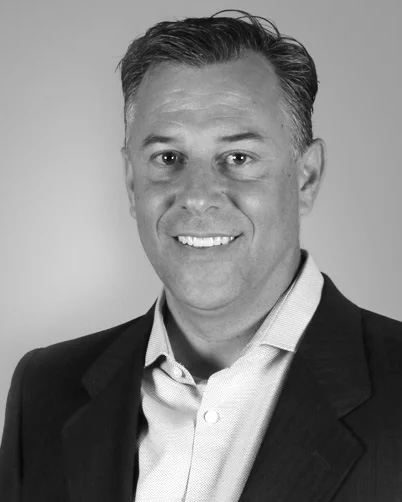 What's the next paradigm shift in the economics of post-production? How about storage by subscription?
Quantum's new CEO, Jamie Lerner, sees a subscription plan for storage hardware, priced for post customers on a per-movie or per-episode basis, as one way to address the increasingly complex tasks of configuring, managing and optimizing storage infrastructure for cost-efficiency. A customer would pay a negotiated fee depending on their workload, and Quantum would provide the storage hardware they need, managing it via remote monitoring technology. He says it would allow customers to spend more time taking care of their clients and less time acting as storage administrators.
"You never have to think about the storage at all," Lerner tells StudioDaily. "We provide it, and we operate it 24 hours a day. It's maintained and its highly available. And you just go make content." Lerner said a few early customers started to try out the subscription model six months "about six months ago."
Lerner calls that model an "intermediate step" while the industry waits for the development of end-to-end cloud-based workflows for content creation. It's meant to combine the efficiency of local storage infrastructure with easy-to-use cloud alternatives. "At some point, cloud will be there," he says. "Until then, we'll run your equipment on premise as if it's in the cloud."
Think Like a Post House
Lerner says the idea has grown out of a conscious effort to bring Quantum's corporate thinking more in line with its customers in media and entertainment (M&E). "We're trying to move away from selling to the M&E business like they're IT," he says. "I don't think they appreciate being treated like an IT department when they're doing something very different. That's the way we're thinking about Quantum — let's stop looking at the world from our point of view and look at it from our customers' point of view.
"We look at the world in terms of a volume, a file system, a terabyte. But our M&E customers think about an episode, or a feature film. That's a big cultural change for us, and how we work."
Doubling Down on Video
It's been a bumpy year for Quantum, which has recently cycled through a number of CEOs — including interim appointments, Lerner is the fourth CEO the company has appointed in 2018 — as it deals with restating revenues from several quarterly periods due to fix accounting mistakes. But Lerner says the company is looking to the future and plans to "double down" on its expertise in rich media.
That will involve scaling Quantum's technology down, as well as up, he said. As Lerner sees it, the company's M&E technology is currently much like a Formula One race car — "fast, but very purpose-built," he says, with room for improvement when it comes to usability. The goal, he says, is for a Quantum system to come out of the box and be up and running within one hour.
Hyperconverged Storage Hardware
Lerner floats the concept of "hyperconvergence" — making technology more useful and cost-effective by converging systems into smaller, more portable packages. As an example, he cites a new Quantum storage system designed specifically for use in autonomous vehicles, with a small form factor, a ruggedized build, and an automated data ingest process.
He also suggests a compact device for M&E users, perhaps 1RU or 2RU in size, that could be toted along for use at a sporting event or a commercial shoot. But Lerner believes Quantum's expertise in post-production gives it an entrée into a number of markets, including manufacturing, surgery, and even law enforcement (think police body cams) that require procedures similar to those employed in post.
"We're taking years of foundational knowledge in media and entertainment and applying it to what we all know now is 80% of the world's data — by 2025, 80% of the world's data is video," he says. "There are great IT companies that have spent their whole lives working on the data that sits in Oracle databases, or the data that sits in email, or the data that sits in PeopleSoft systems. And that's not what we do. We're going after that 80% of data that's coming off a body camera or coming out of a manufacturing plant. We're building all of Quantum around rich media."
On the Prowl for Analytics
Asked whether he has acquisitions on his mind, Lerner turns to the subject of metadata — specifically, incorrect metadata. "Very often you look at metadata and it will tell you a file is at this bitrate and at this frame rate and at this sound quality," he explains. "And very often it's wrong. You have to load it and listen to it to figure out that it says it's 5.1 but it's not. And then you have to tweak that before you transcode it. I go to customer after customer, and there are hundreds of people reading in metadata and testing whether it's right before they go to transcode."
So Lerner is keeping an eye on analytics software that could do the work of confirming the various attributes of video and creating an accurate metadata catalog. He also described software that can do the difficult job of analyzing footage for sports organizations or television newscasts. "I think a lot of that analytic software we are likely to acquire," he says. "We have some of those skills in house, but we have more storage skills than analytic skills. So, yeah, we're acquisitive and we're always looking."