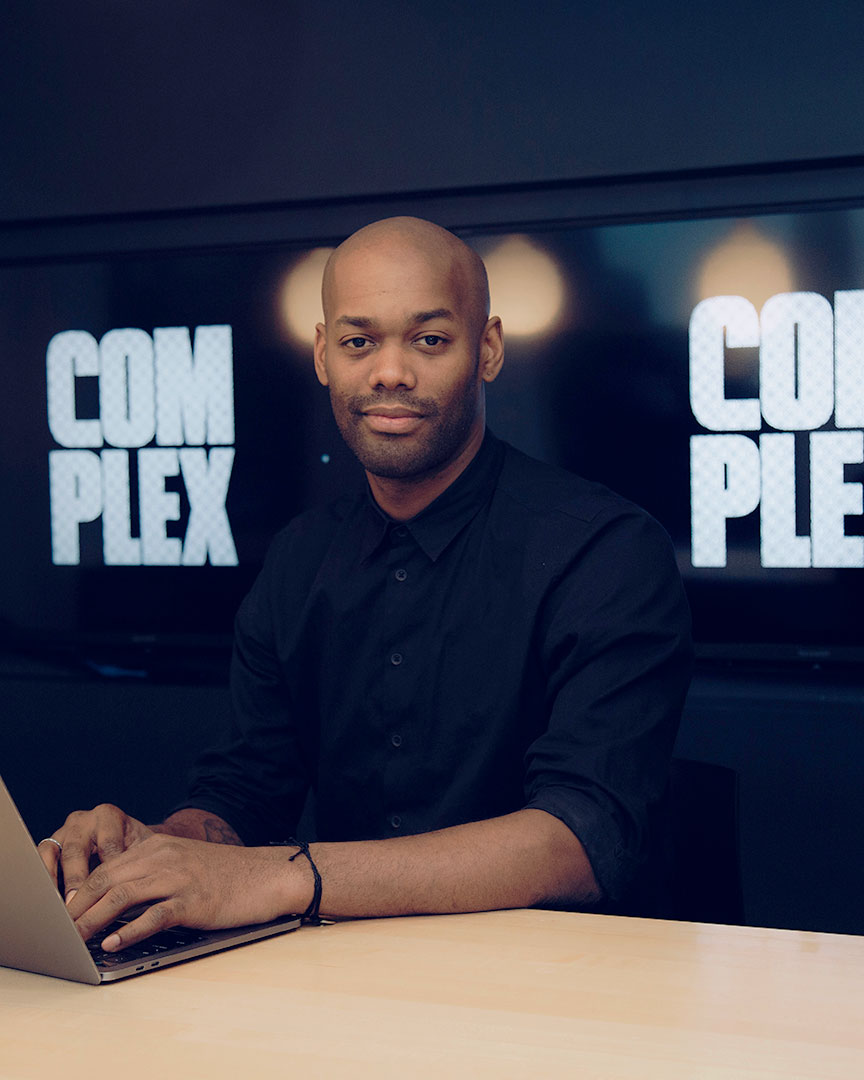 Scaling Up As the Business Grows, Quantum StorNext Lets Editors Work in 4K Without Slowing Down the Network
Through much of the 2010s, Complex was a fast-growing company in transition. Founded as a print magazine in 2002, Complex has undergone a sweeping transformation to a digital content platform hosting web-based programs like the spicy-chicken-wing-themed Hot Ones and the sneaker-store-oriented Sneaker Shopping with tens of millions of unique visitors via Complex.com and other digital distribution platforms. The process only became more urgent in 2016, when Complex was acquired by Verizon Hearst Media Partners, which accelerated the move to close the print magazine and concentrate on video programming. As production operations expanded beyond their original mandate, it became clear that Complex had outgrown the capabilities of its hastily assembled shared storage systems. It was time to consider a more efficient approach.
Complex Networks Manager of Video IT Operations Jermaine Harrell remembers the increasingly uncomfortable working environment circa 2014, as a handful editors working in 720p and 1080p video formats began straining the existing infrastructure. Those numbers would only grow. Additionally, Complex was bringing in assets from third-party producers for transcode and redistribution, which further increased the pressures on storage. "As we started adding more users to the storage and editing longer-form docs with different camera specs and requirements, we'd have lag if we were trying to edit anything past 1080p," he remembers. "We created a few home-brewed solutions between our departments — probably four different prosumer shared-storage editing solutions — and managing all of them on a daily basis was chaotic."
While Complex squeaked by with those jury-rigged storage systems, Harrell took a couple of reconnaissance trips to the NAB Show in Las Vegas in 2016 and 2017 to audition potential solutions that would sustain expanded operations into the future. Complex is almost entirely a Mac shop, so an industry colleague had pointed him toward Quantum, whose StorNext file system had a long lineage in the Mac ecosystem. A consultation with systems integrator Chesapeake Systems yielded a second recommendation of StorNext. Direction had been found.
With Chesapeake's help, Complex installed a Quantum Xcellis Workflow Director along with 500 TB of capacity on QXS-5000 RAID arrays. The system was designed to balance the needs of a editors, who would be hitting the storage shares hard via fibre channel, with those of less demanding users, including producers, social media and sales personnel, who could access the same files for playback and review over Ethernet, via StorNext 300 Series gateway appliances. And one of the system's advantages, Harrell points out, is that it's easy to scale up over time. When Complex later moved its offices a few blocks downtown, from 50th Street to 43rd Street, it was time to boost capacity by 200 TB. Now, with some extra space in the storage closet, Complex is looking at bringing in another 200 TB.
"All we're adding is storage," Harrell clarifies. There's no extra hardware required to bring the new disks into the storage equation. "The more storage we add, the faster the throughput. The system will also spread data across the extra JBOD. So we're getting not only capacity, but better throughput as well. We still use the NAS reshare to connect via wireless or Ethernet, but we started with 16 fibre connections and now we're up to around 55 users connected over fibre and we don't see any drop in performance whatsoever. People are editing all day, transcoding, and running Telestream Vantage on the back end. And we haven't had to add any workflow directors or metadata controllers for expansion. It's just storage."
And where 1080p used to be a breaking point, Complex is now working at 4K without breaking a sweat — one of its three studios is outfitted for regular 4K production. "We used to come up with all kinds of tricks and workarounds for our old storage systems," he remembers. "But now, we don't ever have to work at low resolution or change any other options. We just pull the footage off the camera cards, drop it onto our timeline and edit — and that's multiplied by 40 people and five or six other services on the back end."
The next step for Complex is an evaluation of how best to integrate archiving into its storage workflow. "Right now it's a manual process," Harrell says. "We do have a separate disaster recovery [DR] volume that encompasses the volume we have for our Quantum SAN — but that's just for DR. We're starting to look into denser storage with larger capacity for some sort of tiering. That's our plan for Q1 to Q2, and we're looking at a few options, one of them being tape. We're not at our maximum storage because we're migrating things off constantly, but we're starting to see that it's probably easier if we have some production asset management so we can look at setting up life-cycle policies to move assets onto secondary storage after 30 or 60 days. And if they need to be recalled, we just pull them back onto our current SAN. "
Looking back, Harrell remembers those old days of piecing together storage systems in increments just big enough to get by as stressful and inefficient — but also as a necessary step on the path to a more stable solution. "I'm glad that we tried it," he says. "But building our own storage solutions gave us insight on how much we needed to find something more robust."