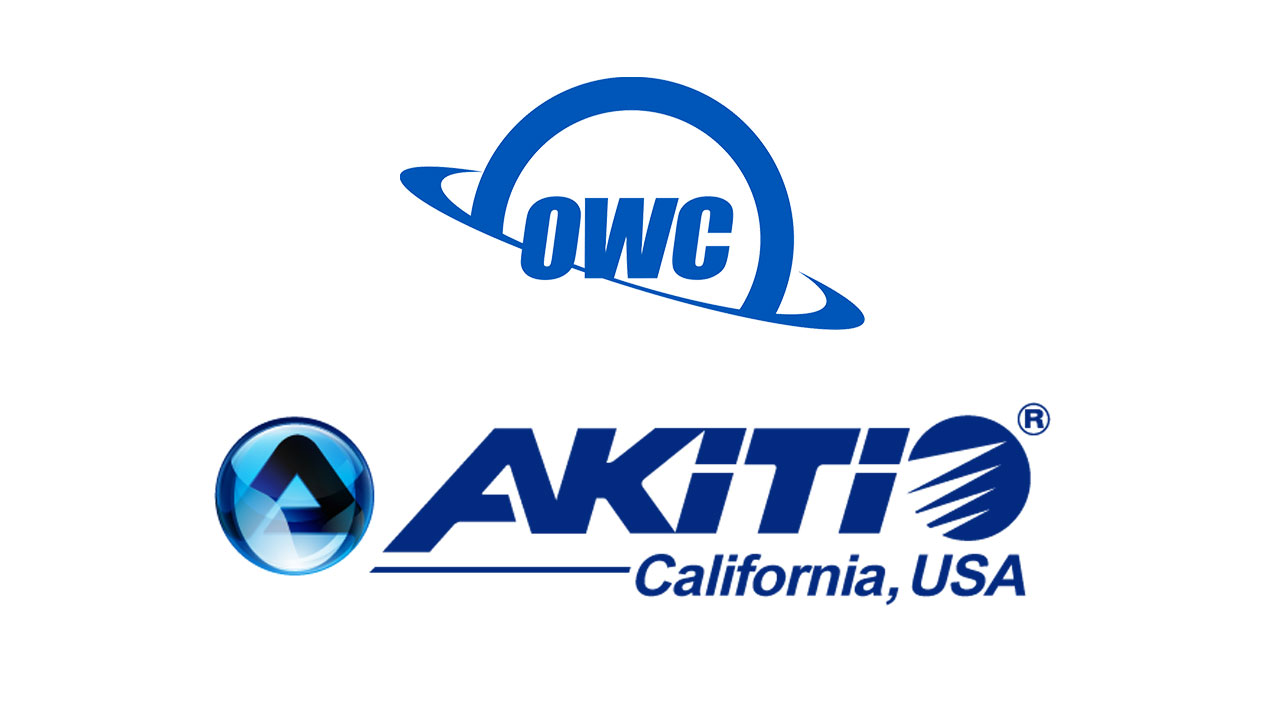 Mac accessory vendor OWC has purchased Thunderbolt 3 storage specialist Akitio, which makes computer accessories including docking stations, RAIDs and NVMe SSDs, and PCIe expansion chassis.
OWC said Akitio will be headquartered at its Woodstock, IL facility, though Akitio's staff will remain at their current locations in Orange County, California and outside the U.S. OWC said customer support will continue through the acquisition, with all original warranties remaining in place.
Other details of the transaction were not released.
"This acquisition gives us the opportunity to strengthen our core prosumer lineup and market reach with photography, video and music pros with some really exceptional new offerings," said OWC founder and CEO Larry O'Connor in a prepared statement. "Our product lines and brands are quite complementary, with Akitio bringing a strong reputation in the Windows space and segments like performance gaming, AR/VR, high-end creative strengths to our base."