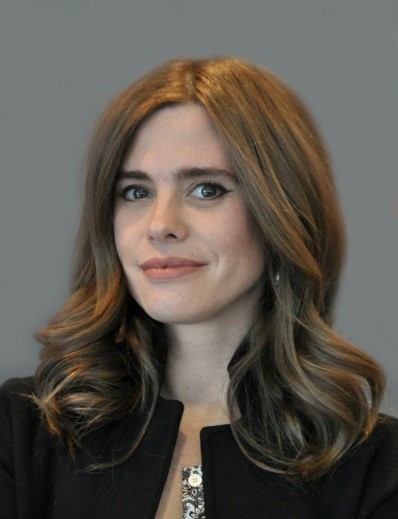 Content is the lifeblood of media and entertainment organizations. It is of the utmost importance for those assets to be protected and preserved. With recent technology changes, the digital marketplace has shifted drastically. Organizations must maintain an edge, technology-wise, to stay on top and continue to thrive in the market. Greater resolutions — 4K and 8K formats, virtual reality, augmented reality and high dynamic range — have placed tremendous pressure on storage systems and budgets as the amount of content produced increases exponentially. Reality programming, specifically, creates vast amounts of content that ultimately needs to land on some type of storage solution. In some instances, raw to final product ratios range from 100:1 to 500:1 — and who knows what should be kept and what should be tossed? It's not uncommon for production projects to easily add up to over a petabyte of content. Shooting at remote locations means capture and keep. The cost to reshoot scenes is exorbitantly high, if it's even feasible, so keeping everything that has been filmed is the safest bet.
As production organizations try to find the right infrastructures to manage content throughout its lifecycle, they must decide not only what strategy will provide the greatest return on investment (ROI) and drive positive business outcomes, but also where the digital assets should be stored for perpetual retention and use, and how the final assets should be delivered to their clients. To keep abreast of technology changes and accommodate increasing content repositories, a scalable and flexible storage platform is essential. It will need to scale out, provide performance and timely access to assets, and facilitate streamlining of the production workflows, removing most if not all complexities.
Object storage-based systems fit the bill for all needs (other than editing and rendering) when it comes to scalability, performance and timely access. Object storage is essentially data storage along with its metadata. Stored in a flat space, objects are more easily located and retrieved, and greater levels of scalability are attained. In comparison to file storage, object storage performs best with lots of content. It isn't limited to a certain number of metatags, and it allows content to be stored across multiple regions. File storage, on the other hand, is best suited for small files and local sharing, with both metadata and file number restrictions.
Modern object storage platforms ease the automation workflows and eliminate application-level dependencies. They allow post and production facilities to store their digital assets on intelligently managed tiers of storage including disk, tape (LTFS open-standard) and public clouds. This enables them to make decisions based on speed of access, overall costs and dynamic workflows while removing the burden on expensive tier-one storage. These systems (in conjunction with asset management systems) can assign a range of metadata to each object and provide critical data analysis and search capabilities. Metadata may include date of creation, file type, file size, and actual essense metadata (for example, film clip categories such as clips of Michael Jackson dancing, etc.). Flexible, automated policies in object storage allow system administrators to set required levels of tiering and asset protection, as well as to seamlessly and automatically migrate files across storage targets in geographically dispersed regions.
As the complexity and resolution of digital content increases, object-based multi-tier environments become the more efficient way to manage assets over time. Imagine, for example, a production company generating tens of terabytes per day, or a post-production business providing localization services, translating content in various languages and then distributing it internationally. These organizations require a hybrid solution that allows them to use cloud services to meet certain operational needs, such as transcoding or quickly distributing working files across studios in different locations, while leveraging tape technology to affordably store massive amounts of content locally to mitigate the rising costs of cloud. Despite differing workflows, many production shops face similar challenges.
Intelligent object storage platforms can automatically move data based on flexible storage policies that reflect the value of the storage tier on which it resides and the amount of time since it was last used. Adding object storage as an archive to an existing M&E workflow can be very simple. Many of the popular asset management applications have built a direct integration with object storage systems, enabling their editors and users to simply select their assets and either archive or restore them, all within their application. Other, smaller productions without an asset management application can use a free and open source GUI-based tool to archive and restore data in their object storage buckets. The object data policies on object storage systems — such as those on Spectra Logic's BlackPearl — will automatically manage their data, whether on disk, tape or cloud. The policy can keep a temporary or permanent copy on disk as well as permanent copies on tape. Some organizations use both, keeping a copy on disk while the high-resolution content is being edited, and keeping a permanent copy on tape. Other companies use only disk, while some use tape in two locations for the highest durability. The policy can also replicate data to another site or the cloud for disaster recovery or for a different production workflow based at that site. An object storage system helps organizations balance the cost of content storage with the business needs for fast access and workflow-specific requirements.
In short, if they hope to keep up with advancing workflows and business objectives, production shops must explore fresh storage solution options that deliver the ability to quickly and easily adapt to changing business needs. Object-based storage solutions efficiently and seamlessly manage, move and recall digital assets and, as an added bonus, they deliver safe and secure content protection for media and entertainment organizations over the long term.
---
Katie Jones is the Senior Program Marketing Manager for Spectra Logic. She is responsible for the Spectra vertical and channel marketing teams that drive the ideation, development, and execution of go-to-market plans for specific vertical markets, including media and entertainment. Katie has been with Spectra for 12 years. She earned a BA from the University of Colorado Boulder.