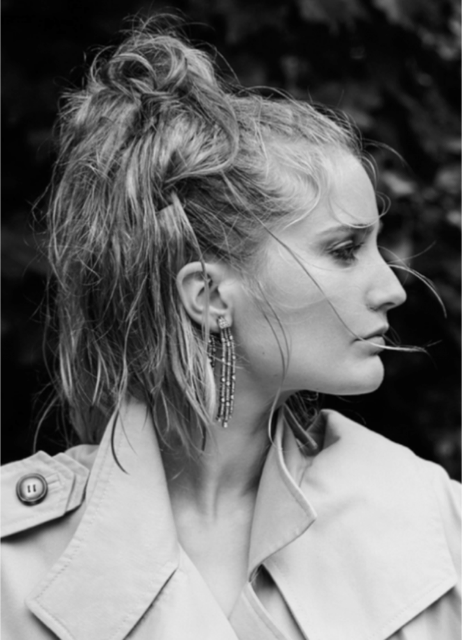 Director Emma Westenberg has hit the mainstream in a big way in a short period of time. Partly on the strength of her Cooper Union student film, "The Still Life of Estelle," and "Blue and You," a short spotlighting a collection from Amsterdam-based denim designer Sophie Hardeman that won Best New Fashion Film in 2016 at the Fashion Film Festival in Milan, she was signed by production company Partizan early in 2018.
Westenberg soon reached a massive new audience with "Pynk," a high-profile, Grammy-nominated music video from Janelle Monáe's Dirty Computer album. Earlier this month, she stepped onto one of the biggest stages in the advertising industry with "The Pure Experience," a Super Bowl spot for Michelob Ultra. We asked Westenberg about filmmaking, fashion and inspiration.
StudioDaily: This year's Grammys were dominated by women, for a change — performing and winning awards across country, pop, rap and R&B. Did that surprise you?
Emma Westenberg: No, I think it's about time.
In your Michelob Super Bowl spot "The Pure Experience," Zoe Kravitz riffs on ASMR videos — online clips that aim to evoke a physical sensation in viewers through aural and visual stimuli. As a filmmaker, what's your take on ASMR?
I love ASMR because it appeals to the senses, and I think movies should do the same.
As a relatively new talent how did it feel to be making a Super Bowl spot? Was the pressure on?
It felt great. I'm really happy to be backed by such a big company, and I felt very safe going into production and throughout the whole process. You don't make films alone, and I'm lucky to be surrounded by so many amazing producers and creators.
Last year, you directed a gorgeous music video for "Pynk" by Janelle Monáe. How did you connect with her, and what was your collaboration like?
I pitched on the video through Partizan's directors' representative, Laura Jones. I was so happy when I heard I got the chance to collaborate with Janelle. The whole process was wonderful. Janelle and her team are a dream to work with.
Can you talk specifically about the vagina pants? How were those conceived?
We wanted the female sex to be symbolized in elegant ways throughout the visuals. In order to have them present in the choreography, we integrated them into the clothing. Janelle had a reference picture of David Bowie wearing red pants in a similar shape. I then contacted one of my best friends and talented designer, Duran Lantink, to design the pants. He arrived a day before the shoot from Amsterdam with the pants in his luggage, so we saw the pants in action only on the day of the shoot.
You've spent a lot of time in Amsterdam. Is there anything about the local fashion or art scene there that puts a unique spin on your filmmaking style?
I'm actually based in Los Angeles, but I went to art school in Amsterdam and still work closely with some of the people I met there, like Duran Lantink and Sophie Hardeman. Amsterdam is a city of freedom, and this is definitely something you can find reflected back in my work.
What's something that you always strive to bring to your work?
I always strive to bring humor and original characters in all of my work.
Finally, tell us about something that inspires you.
I like watching strangers on the street and reading.
---
For more from Emma Westenberg, visit Partizan.
---
Did you enjoy this article? Sign up to receive the StudioDaily Fix eletter containing the latest stories, including news, videos, interviews, reviews and more.