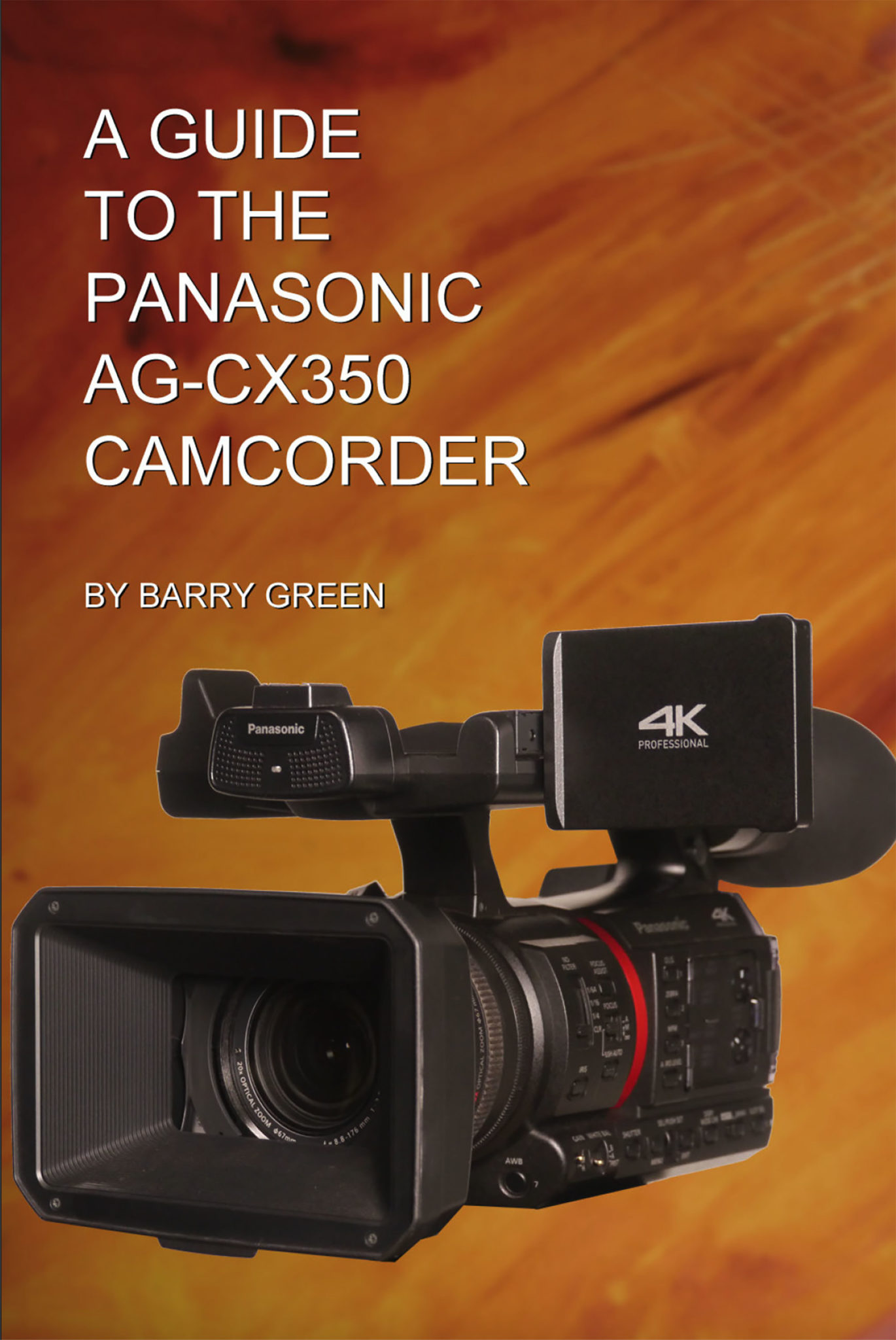 Panasonic camera expert Barry Green has completed another comprehensive guidebook, this one covering Panasonic's AG-CX350 4K 1.0-type handheld camcorder. A Guide to the Panasonic AG-CX350 Camcorder is available as a free download from Panasonic.
In his acknowledgements, Green says the new handbook builds on his earlier guides to Panasonic camera models but has been fleshed out and partially rewritten to cover new features of the CX350, especially the new networking and live streaming options.
Indeed, the book includes text covering every menu, setting, function, switch, button and jack on the camera as well as a set of articles on topics like setting up the camera for live YouTube streaming, understanding exposure and white balance, the characteristics of "rolling shutter" sensors, and how to optimize settings to reduce video noise, along with many more.
Along with the book itself, Green has created a series of 10 "how-to" videos and six scene files for setting in-camera looks that are available on the Panasonic website or as a YouTube playlist. If you're looking for more from Green, you can often find him online at DVXUser.com, where he's an active contributor and forum moderator.
With 10-bit 60p capture to SD cards at a sub-$4,000 price point, the CX350 offers exceptional value for the money. Green's book should come in handy, especially for new users who may pick up the CX350 without a lot of experience with other Panasonic cameras under their belt.