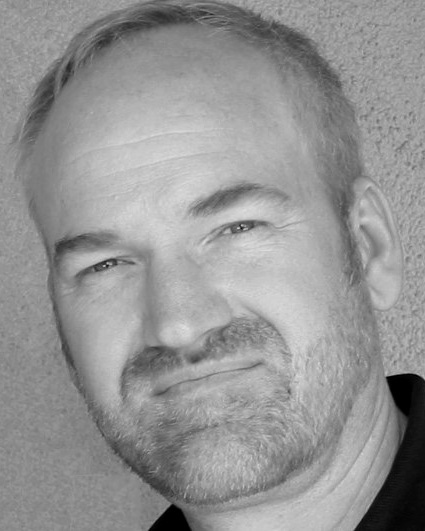 Los Angeles VFX studio Engine Room has launched QuickFX.com, a cloud-based service platform for visual effects project management. According to Engine Room owner Dan Schmit, QuickFX has the potential to bring down the cost of VFX work and, in turn, make local L.A. talent more competitive on the global stage.
QuickFX is a web-based front end giving customers direct access to a platform for managing visual effects projects — everything from a single shot to dozens or hundreds of shots in a job. Running on Amazon Web Services, the platform is designed to make it as easy for Engine Room to evaluate and bid on projects as it is for potential customers to submit them. Users are asked to submit scripts and storyboards or actual files (such as live-action plates) for evaluation, depending on how far along the production is in its process. Generally, a free quote is returned to the user within a few hours' time.
If Engine Room has sufficient capacity to take on a given job when it is greenlit, or if a job requires a particularly high level of creative input, the work may be handled in house. In other cases, Engine Room will send shots out to outside artists who are matched with given projects according to their skills and experience. Those projects might include green and blue-screen compositing, screen replacements, 3D CG work, fire and explosions, crowd work, cosmetics, set extensions, and more. The idea, Schmit says, is to streamline and organize the whole process to lower costs and increase artists' competitive leverage in the international VFX market.
If the quote is accepted, users can pay for jobs with credit cards or purchase orders using their QuickFX accounts. Shot review and final delivery all take place through the QuickFX platform, which can be managed from any desktop web browser or with various mobile devices.
---
Tech Talk podcast: Continue reading the interview below, or click here to listen to our full conversation with Dan Schmit about QuickFX, VFX services in the cloud, and the fraught history of the VFX business in Hollywood.
Subscribe: RSS
---
Schmit, who founded Engine Room in 2001, believes cloud-based platforms like QuickFX are the logical future of the rapidly evolving visual effects industry. "That was a track we got on about six years ago," Schmit told StudioDaily. "Watching e-commerce and thinking about how the Internet was changing the visual effects business, we started to conceive an online, on-demand visual effects service. The goal was to systematize the visual-effects workflow. We did code development for a good three years, all financed by Engine Room, and then we beta-tested the system for about a year on ourselves." At this point, Schmit says, the software platform is complete — he says "dozens of projects" have been completed through the QuickFX platform, with some clients returning as repeat users — and the company is turning its focus to sales and marketing.
The QuickFX interface is the same for customers, administrators, and VFX artists, Schmit notes, which is one of the built-in efficiencies in the project. Customers are notified by email or text message when shots are ready for review using built-in tools for commenting and annotation. "Visual effects is a process of revision but, generally speaking, our goal with QuickFX is to have version one be final, if not just one version away from the final," Schmit says. "We're commenting on the shots internally, as well. And if a client has a note, it goes straight to the artist. Traditionally, that doesn't really happen — usually the client has a note, and then the visual effects supervisors get the note and think about it and talk about it, and then we get it to the artists."
Those artists can be drawn from a pool of talent Engine Room has been curating over the last decade, thanks to another initiative, Radar Hollywood. the company's online recruitment site. Rather than building a facility that would accommodate large numbers of artists working together, Engine Room was developed as a lean studio with the ability to utilize a large team of off-site artists as necessary.  Through Radar Hollywood, the company built a roster that allows it to reach out to available artists as jobs matching their skillsets come in through QuickFX.
"QuickFX really speaks to a future where there's not a visual effects facility behind a visual effects company," Schmit says. "It's more of a place where projects are organized, QC'd and delivered. We've been demoing QuickFX at a number of trade shows and it's been fun seeing the response from the actual visual effects community. I wasn't really sure how it would be received, because there is a retail visual effects component to what we're doing. But it's been really well received."
Finally, Schmit is keen to point out that Engine Room is not following much of the industry's lead in sending jobs to Canada, or to hotbeds of VFX labor in Europe or Asia. "Living in Los Angeles, we've watched so much production leave the city over the years," Schmit says. "Part of what we decided to do with QuickFX is to define ourselves as being L.A.-based. The work is going to be done here in L.A. by L.A.-based artists. My hope is that, through more of a level playing field, we can lower the costs here. We can let our artists here in L.A. have a way to compete in a global market."
Engine Room: engineroomhollywood.com
QuickFX: quickfx.com