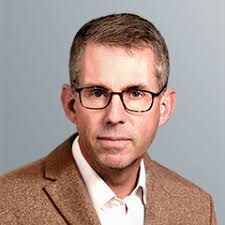 Recently installed EditShare CEO Conrad Clemson has hired a new senior leadership team, drawing heavily on veterans of Cisco, to more closely orient the company with cloud, remote production and media security workflow.
Private equity firm ParkerGale Capital took a majority investment in EditShare earlier this year, bringing Clemson in to lead the company. EditShare distributed an image [below] along with the announcement depicting a sunrise and promising "a new dawn."
Clemson's new hires include VP of Worldwide Sales Robin Adams, previously of ChyronHego and EVS; CFO Scott Bryce, formerly at Broadbus and BNI (where Clemson was a former CEO and which was acquired by Cisco in 2011); CMO Tracy Geist, erstwhile head of global partner strategy for service provider video at Cisco; VP of People and Operations Jackie Hazan, most recently HR director at NBCUniversal Media in Boston; VP of Product Management Sunil Mudholkar, a former director of product management for Cisco Video Software Solutions; VP of Engineering Bryan Perrotti, a former Cisco director of engineering; and CTO Stephen Tallamy, former lead cloud platform architect at Cisco.
The seven new appointees will work alongside existing leadership executives including Chief Strategy Officer Andy Liebman, EVP of Business Development Tara Montford, and SVP of Business Development Harvey Kohli, the company said.
"Each member of the EditShare executive team has demonstrated extraordinary leadership, building high-performance teams, programs, and innovative solutions that have enabled customer success," said Clemson in a prepared statement. "They share the same values that have made EditShare's pioneering spirit and customer-centric focus the heart of the company. With our combined experience, we will continue to deliver transformative solutions that help our customers succeed in creating some of the world's most-loved content while successfully growing their media business."