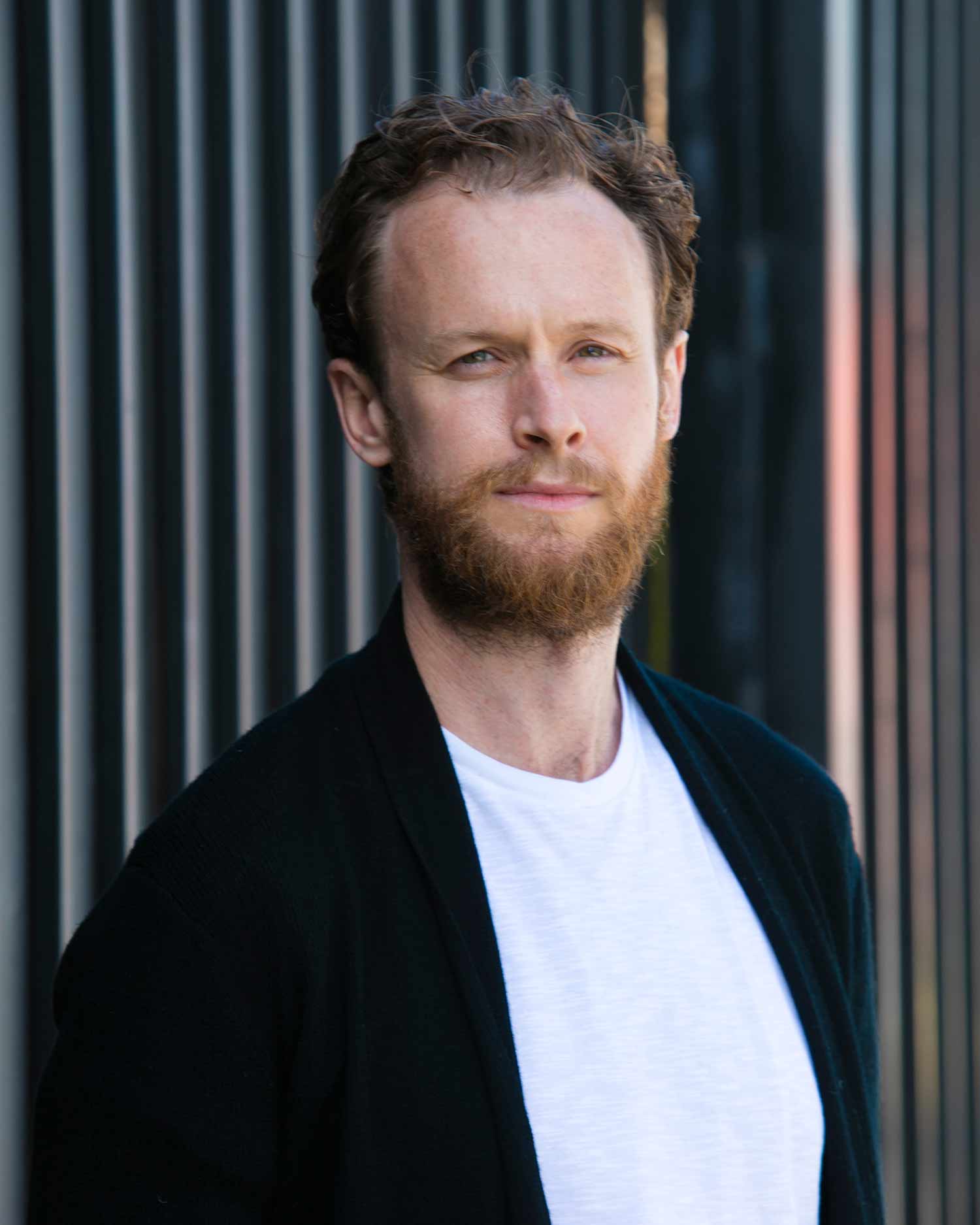 U.K. native-turned-Angeleno Tom Jarvis brings wide-ranging experience to the editing room, thanks to a series of gigs cutting a variety of TV programs, including British series Big Brother, Britain's Got Talent and The X Factor and stateside shows including The Grammys, the MTV Movie Awards, Dancing with the Stars, and America's Got Talent. Since 2016, he's been with The Late Late Show with James Corden, editing more than 360 episodes of the popular late-night show — comedy sketches, interviews and musical performances as well as the show's famous Carpool Karaoke segments, in which Corden drives around town with big-name musical guests, alternately talking shop and singing along jubilantly as the artist's most famous songs blast from the radio. The segments simultaneously humanize the celebrity singers while celebrating Corden's fandom, making them reliable viral success stories.
Even so, last year's Carpool Karaoke with guest Paul McCartney was something special, as the Beatle took Corden on a tour of his old stomping grounds in Liverpool — including a local pub where he surprised patrons by performing with a full band. The results were so nice CBS aired them twice, first as an extended 24-minute segment of Corden's show, and then as an extended hour-long prime-time special with previously unseen footage, Carpool Karaoke: When Corden Met McCartney Live from Liverpool. The special earned him his second Emmy nomination for Outstanding Picture Editing for Variety Programming.
StudioDaily: You're full-time with The Late Late Show now. Could you walk me through what that entails? What's your typical day like?
Tom Jarvis: It's sort of split into two parts. During the daytime, I will work on a Carpool Karaoke or a scripted comedy piece or Crosswalk the Musical or any of those bits we do for the show. Around five o'clock, we have a [live] feed coming through to a monitor in each of the edit bays, and the show starts recording. So we have the monologue, chat acts, and these games during the show, like Spill Your Guts, or a musical performance or comedy bits and all that sort of stuff. We'll each be allocated an act or two, and I'll make notes as I watch it, either to change certain cameras if they miss a bit, or if I think someone's kind of flubbed their story I can tidy that up and help them out. We have a talkback system, and executive producer Ben Winston will call down from the gallery and just be like, "Help James out there. Maybe we can tidy that up a bit," and we'll do that. We've also got to be conscious of time. We have to cut the show down to fit within the time constraints of broadcast. We may be seven minutes or 10 minutes over, meaning we've got to either choose a big story of one of our guests to cut or [cut] lots of tiny little bits and get to time that way. But it's in two parts, and that's what's interesting about the job. You're working on all sorts of bits. You're doing comedy bits, you're doing musical bits, you're doing chat bits, you're choosing content as well as stylistically changing things.
It sounds like a pretty good variety of work you're doing day in and day out, so you probably don't get terribly bored with any one aspect.
No. That's why I have been there more than three years! [Laughs.] I've never really stuck around at a job. I had just been freelancing. When you go from job to job for a few weeks here and a month or two there — six months is the max, but it doesn't really extend beyond that. And I didn't really know what to expect when coming on The Late Late Show, but it is the variety that keeps me here. I love it. It challenges you every day. You're always doing something different. You always have a product that goes out at the end of the night, and once you finish that you're done and you go home. And then during the daytime you come back in and work on the pieces that are going out the following day, or next week, or whenever.
Right. But those deadlines don't move. Those are hard and fast, so you have to make them one way or another.
Yeah, it can be pretty full-on and there's a lot to do in the evening sometimes. But sometimes the show kind of makes itself and the timeline is easy. But you never know what you're going to get. And I like that part of it.
So Carpool Karaoke is a viral sensation — it's probably the most famous aspect of the show right now. It's taken on a life of its own, and you have really high profile guests on. But just to be clear, it is what it looks like, right? It is actually James Corden in a car, driving around with a singer?
[Laughs.]
Correct? It's not green-screen?
Yeah. [Laughs again.]
A lot of people think it has to be simulated.
I know, I know. Before I came on the show, I was working with a director on an award show and he was like, "No, no no — the car has got to be on one of those trailers …"
Yeah, they're riding around in a car and you're towing it.
But that's not the case. James drives. There is a lead car in front of him, which he follows, and then there's a car behind, which has myself, Ben Winston, Lauren Greenberg, our head writer, and Glenn Clements, our director. In our car we can see and hear exactly what's going on. And James drives and has the talent in the car. They shoot usually between two and a half to three and a half hours, and they'll stop and get out of the car and do other bits. But we've then got to boil that down to a nice, cozy 12 to 15 minutes. We're usually under those kinds of time constraints.
And your Emmy nomination is for the prime-time special, which was longer?
Yeah. The story behind that is we flew over to the U.K. to do the shoot. It was me again, Ben Winston, Lauren Greenberg, and James Corden. It felt like it happened quite quick. We were doing four shows in London last year — we've done that for the last three years, actually — and this shoot preceded that. I had a week to cut what would be a sort of normal Carpool for one of the London shows — a "normal Carpool" just meaning the regular one that we usually make for The Late Late Show. Usually I make notes to lose bits, or to highlight bits that I should definitely use. But with this, everything was gold. The pub performance was magical. I knew it was going to be tricky to cut down.
I went from Liverpool back to London the next day and worked with Ben and Lauren in an office for about four days. We had a pretty decent rough cut, but it wasn't anywhere near the 12 to 15 minute mark. It was more like 40 minutes. And there was still stuff we had left out that we thought was good. So Ben Winston said, "I'm going to talk to CBS, because I just think this is bigger than a segment of our show. I'll see if we can maybe get some kind of prime-time special out of it." After editing the segment for the show, we made a 23-minute cut, which is way longer, by 10 minutes, than what we would usually make for the show. And then online we had 86 million views in 48 hours, and CBS gave us the green light to make the special.
And that helped you do a better job telling the story?
It can be tricky with the time constraints of a usual show. For an online audience, as well, you want to keep those bits short and succinct. So we often don't have the time to show the slow, more emotionally delicate moments, and the McCartney special really gave us that opportunity. I think the special itself has five Emmy nominations, which is fantastic. And to receive one for editing is just the icing on the cake. The Emmy nomination is peer to peer, so it's voted on by other editors. It's a real honor.
Even the 23-minute version that originally aired — would there ever be a segment of 23 minutes on The Late Late Show without cutting to commercial?
Nah, that's never happened before. [Laughs heartily.] We would try to cut it down, and we were sitting with the execs, who were in the room, and they've got to plan out the rest of the show. How long do we have for the monologue, we've got these two guests and we need enough chat, and are we going to do a comedy bit there? They ended up shortening the goodnights and the credits — they retrofitted the show for that night to fit around this special segment. I think the longest Carpool other than that 23-minute version from McCartney was something like 16 minutes for the Red Hot Chili Peppers. They were talking about splitting it into two acts, but we reached the conclusion that it needed to play out in full.
What was it like on the day of the shoot? 
We knew it was going to be fun, but once we started moving we realized how special it was. We shot for around four hours, maybe slightly longer, in the car, stopping at Paul's family home where he grew up, at Penny Lane, and then finishing at a pub Paul used to gig at for a surprise performance. It was a really special day. There was a sound check for Paul, and I came on site and I was just sitting in the pub, sort of hanging out, waiting for the shoot to start, but they didn't have anyone in there yet. And then he came on with a couple of camera guys and sang "A Hard Day's Night" and "Love Me Do" and he was just kind of like looking at me while he was jamming away, and I was like, "Well, this is unreal." I just couldn't believe it, because I've grown up with that music. My dad always used to play their records, and even my wife and I had "In My Life" as our first dance at the wedding. It was just a very, very very cool day.
It must be quite an experience to go from realizing that you're going to be working with, as you said, one of your childhood heroes who's followed you through your life in an emotional way, and now that it's been a year since this originally aired, the Emmy nominations come out. That's like a callback. Hey, by the way, that part of your life from a year ago that you remember so well? It's coming back.
I still get people I haven't spoken to in years messaging me just saying, you know, "I heard you made this thing that made me cry." I had my old teacher from school message me, and people have been talking to my parents back in my hometown in England. It's nice that it's been recognized like that.
Finally, can you tell me about something you've seen recently that was a source of creative inspiration?
A little while ago, I'd say Sherlock. The storytelling is wonderful. Shows that I've really enjoyed recently? Killing Eve. And, most recently, Fleabag. One thing that those shows do is they mix action and comedy so well, but they also have a lot of heart. Fleabag I just went through in a couple of days. It has just phenomenal writing, wonderful editing, everything about it — and it's just so funny as well. The style of those shows gets me every time. Watch them both.