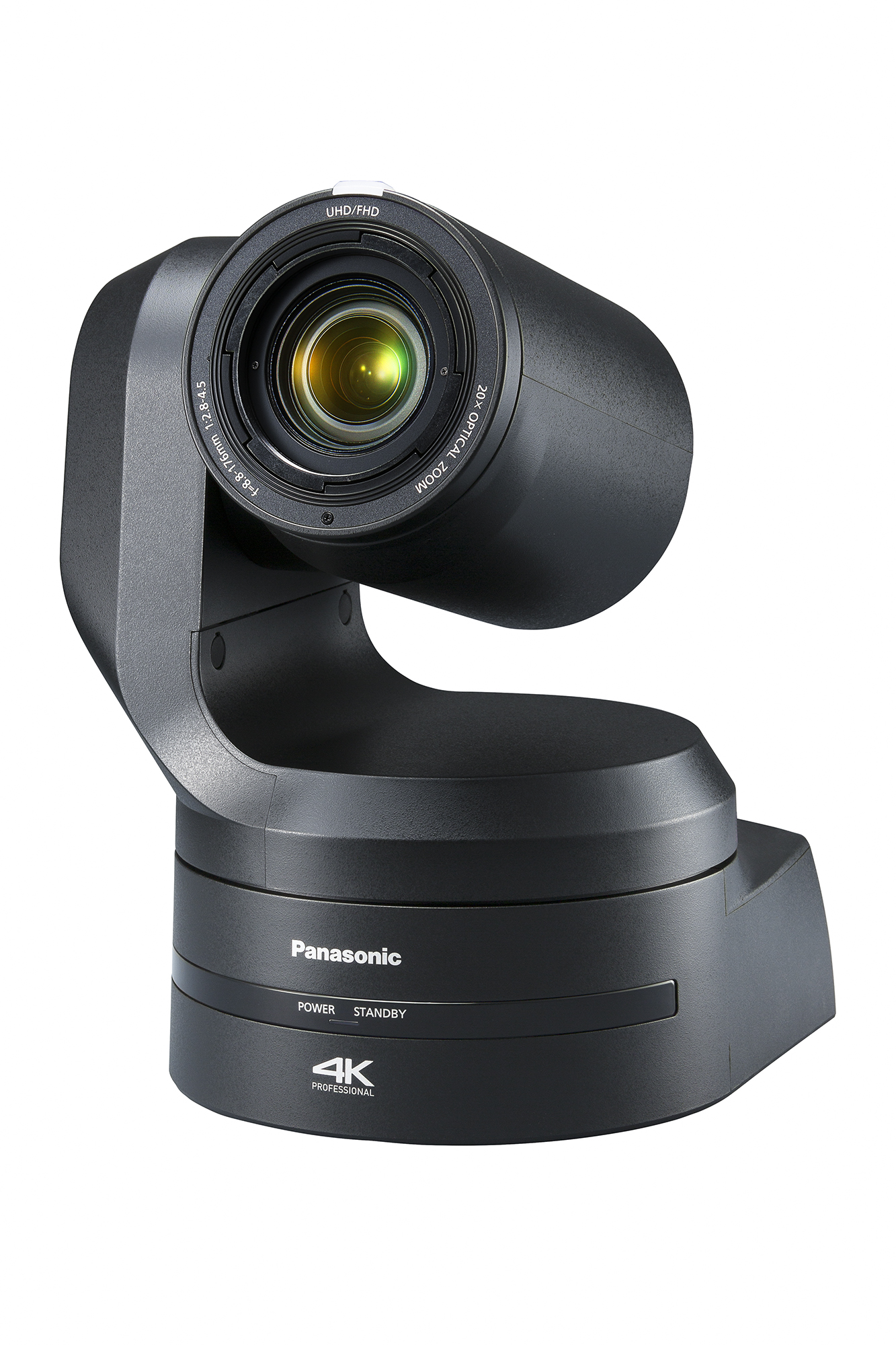 Panasonic added V-Log support to its AW-UE150 4K PTZ camera, making it easier to match with other Panasonic cameras such as the VariCam models, the AU-EVA1, and the AK-UC4000.
Panasonic noted that an optional Rec. 709 LUT can be used to modify the HD output for monitoring, and the company's VariCam LUT Library can be used to match looks across multiple cameras through an external third-party LUT box.
"V-Log is a perfect means of acquiring and post-producing camera originals to generate HD, UHD or even HDR deliverables, all from any of the V-Log capable Panasonic cameras," the company said in a press release.
Shipped early in 2019, the UE150 is targeted at broadcast, production, corporate, events, education and houses of worship. It has a one-inch MOS sensor and a 20x zoom lens with a horizontal viewing angle of 75.1 degrees, Panasonic said. It can output UHD and cropped HD simultaneously over 12G-SDI, HDMI, optical fiber and IP.
The V-Log support is enabled through a free v2.28 firmware upgrade that's available now for download. The new firmware also adds RTMPS support for live streaming, a preset iris mode, an HDMI status menu, and more.