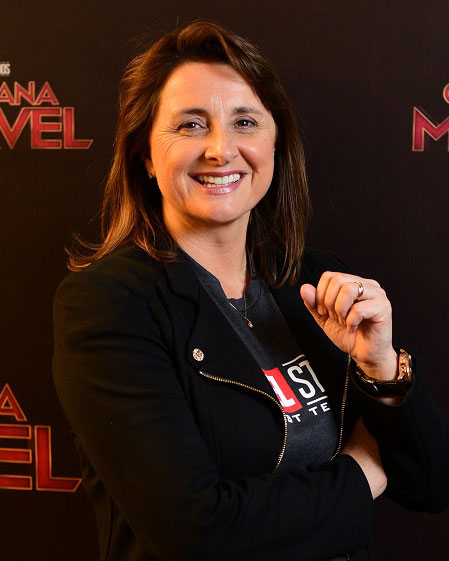 Marvel Studios EVP of Production Victoria Alonso will receive the Motion Picture Sound Editors (MPSE) Filmmaker Award, the MPSE said today.
"The MPSE is proud to recognize Victoria Alonso not only for her role in producing some of the most successful films of all time, but also as a champion for women, minorities, the LGBTQ community and others," said MPSE President Tom McCarthy in a prepared statement. "She is a true visionary who has consistently pushed boundaries through her passion, imagination and courage."
Past recipients of the award include Anton Fuqua, Kathryn Bigelow, Guillermo del Toro, Sam Raimi, Darren Aronofsky, George Lucas, Ang Lee, Michael Bay, Steven Spielberg, Clint Eastwood, Brian Grazer and Gale Anne Hurd.
Perhaps fittingly for a Marvel Studios exec, Alonso got her start in the industry in visual effects, working on films including Kingdom of Heaven, Shrek and Iron Man as a VFX producer at Digital Domain. She joined Marvel in 2005 and became EVP of production in 2015. Her credits as executive producer include Spider-Man: Far from Home, Avengers: Endgame, Captain Marvel and Black Panther.
The award will be given at the 67th MPSE Golden Reel Awards ceremony, set for January 19 in Los Angeles.
Motion Picture Sound Editors: www.mpse.org