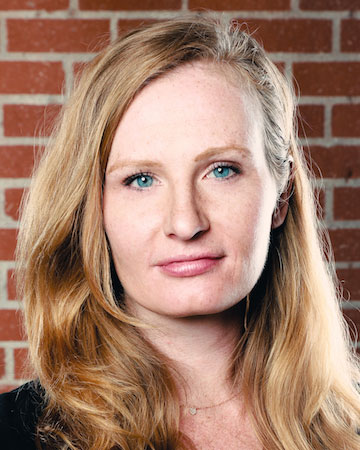 Deluxe's Company 3 said Jill Bogdanowicz has been promoted to Creative Head, Feature Post, a title she will share with Stephen Nakamura.
The two senior colorists will work together to foster communication among collaborators at the facility and to design and implement new post-production workflows for feature film, Company 3 said.
Bogdanowicz and Nakamura will be charged with addressing mentorship initiatives, artist recruitment and training, and adapting for emerging workflows and client expectations.
"Company 3 has been and will always be guided by artists," said President and Senior Colorist Stefan Sonnenfeld in a prepared statement. "As we continue to grow, we have been formalizing our intra-company communication to ensure that our artists communicate among themselves and with the company as a whole. I'm very excited that Jill will be joining Stephen as a representative of our feature colorists. Her years of excellent work and her deep understanding of color science makes her a perfect choice for this position."
Bogdanowicz's recent experience as a colorist  includes Joker, Spider-Man: Far from Home and Doctor Sleep. She got her start as a digital colorist assistant at Cinesite, where she worked on O Brother, Where Art Thou? with directors Joel and Ethan Coen and cinematographer Roger Deakins, ASC, BSC. She was a 2014 HPA Award nominee for her work grading The Grand Budapest Hotel at Modern VideoFilm— read our interview here.