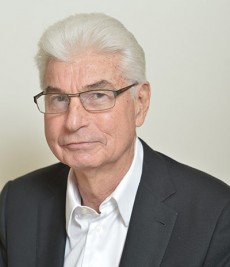 Venture Expects to Transmit 31 Titles via Satellite and Fiber Optics This Year
Satellite distribution to theaters has become a reality, with the Digital Cinema Distribution Coalition (DCDC) finally launching its satellite and terrestrial digital distribution platform. The DCDC announced today that Randolph Blotky had been appointed CEO of the venture, which now serves 17,000 screens at 1,200 theatrical venues via satellite or fiber optics.
"DCDC represents the culmination of years of incredibly complex work, as well as the extraordinary contributions of so many visionary executives throughout the film and television industries," said Blotky in a prepared statement. "They've succeeded in creating a groundbreaking venture that, simply put, turns the digital content distribution model on its head."
Satellite distribution will significantly reduce content-delivery costs versus the current paradigm that sees feature films delivered to cinemas on USB hard drives, and DCDC said the price will continue to fall as more studios and exhibitors sign up. DCDC will provide satellite dishes and other required hardware to theaters; the primary service provider is Deluxe/EchoStar, with installation and maintenance handled by Hughes, and the platform is powered by technology from Kencast.
By the end of 2013, DCDC said, it expects to distribute a total of 31 films, with plans to expand the program to more screens in 2014. The DCDC platform will also provide promotional and pre-show material, as well as stream live events to theaters.
Founding partners in the venture are AMC Theatres, Cinemark Theatres, Regal Entertainment, Warner Bros., and Universal Pictures. Customers include The Walt Disney Company, Sony Pictures, 20th Century Fox, Paramount Pictures, Lionsgate, Southern Theatres, and National Amusements.