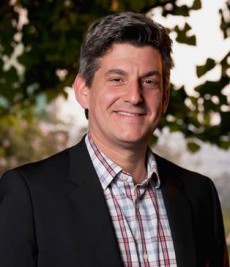 How a Newly Evolving Ecosystem for Distribution and Rights Management May Benefit Filmmakers
Withoutabox co-founders David Straus, Joe Neulight and Fred Kramer have resurfaced with the launch earlier this year of Critical Mass Studios (CMS), a global rights-tracking specialist for entertainment companies. In June, CMS acquired
RightsLine
, a real-time rights-management platform whose clients include NBCUniversal, MGM, and FremantleMedia. Straus, Neulight and Kramer rose to industry prominence by revolutionizing the film-festival submission process — before selling their company to Amazon.com in 2008 — so they're familiar with the challenges facing independent filmmakers looking to find an audience as well as global studios working to monetize demand for their content. We asked Critical Mass CEO David Straus to fill us in on how sophisticated rights-tracking systems will impact the future of content creation and distribution.
StudioDaily: You've acquired RightsLine, which is a rights-management platform, but Critical Mass describes itself as a "vertically integrated, next-generation studio." What's really going on here, and what does it mean for the industry?
David Straus: When we started Withoutabox in 2000, we had a vision for creating an ecosystem. Nobody was ready for that. People were hardly ready for a festival submission system. We knew that was the pain point independent filmmakers were facing in 2000, so we dove right in, knowing we were going to solve it for them and the festivals. While we were building Withoutabox, we were also talking publicly about the need for what we called at the time a "dashboard" where independent filmmakers could manage their production, wherever it needs to go. We were talking about things like mass ticketing — things that companies like
Tugg
and
Yekra
are doing today. But at the time, the place to be for independent filmmakers was the festival submission system.
The vision of creating an ecosystem has always been at the core of what we wanted to accomplish. We're starting by building state-of-the-art technology that allows the largest libraries to securely manage their rights. But our background comes from independent film, and there's nothing that we're building for the studios that one day we won't be able to make available for a student at UCLA or a small independent production company or a young filmmaker living somewhere in Africa who wants to find a way to reach a worldwide audience. But we have built it to solve the pain points at the studio level first.
So this is ultimately about helping content owners find audiences.
Absolutely, but what people don't realize is that everything has to do with rights. When a large library wants to understand where their availability is in real time anywhere in the world for any product, film or TV, they can do that in a secure environment with Critical Mass Studios using our Rightsline product. When the legal team in an office needs to understand the details and metrics and metadata around a specific deal, they can do that using our system in the privacy of their office, on an iPad, or a laptop. Everything is based on rights management. It's also about building more tools for promoters, like different types of social marketing and integrated promotional tools allowing rights owners to leverage their networks from an independent perspective. We're talking the most about Rightsline at the moment, but our goal is to be able to offer opportunities for independent filmmakers within a year or so.
Do you see the kind of information you're offering the industry helping content owners make decisions as models are shifting around windows for theatrical release, VOD, and home video?
From an analytics perspective, without question we'll be able to help rights owners make judgment calls. But it will be up to them to make decisions about whether or not they want to stay true to a window model. We'll give them a platform that will give them access to multiple avenues of distribution, but it's up to them as to when they want to embark on one avenue or another.
Do you see post houses interacting with Critical Mass on behalf of their clients?
We have an open API, and we would like to encourage post houses to ultimately integrate. Their customers may be using our platform to manage their rights already.
As over-the-top video delivery is becoming more prevalent and mobile platforms are becoming more lucrative, how do you see these trends shaking out over the next few years? What are the implications for filmmakers?
Back in the day, I would always start by asking the audience in the room, "Who here is a distributor?" I started to do that back in early 2000. At first, nobody raised their hands. Today, if the same question were asked, I wonder if they would raise their hands. They understand that they need to become more accountable for getting their content out into the world, but I wonder if they would fully own the fact that they're a distributor, and that they're accountable for the tools they're going to use to distribute and promote and market their films. I think I would suggest that the independents out there step into that space more and more, taking more accountability and creating more vision for themselves. They can achieve both theatrical distribution and all types of online and offline distribution by taking ownership of that progress, and they're going to see more and more tools that allow them to more effectively make that happen for themselves. Maybe it's about finding a young entrepreneur who's a promoter and letting that person use these tools to promote it for you. But you have to be proactive in one way or another, and what we're building at Creative Mass is technology that will allow the creator and rights owner to be proactive.
---
Did you enjoy this article? Sign up to receive the StudioDaily Fix eletter containing the latest stories, including news, videos, interviews, reviews and more.