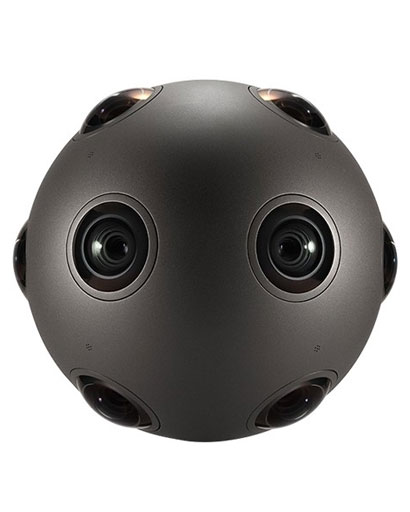 Lamenting Slow Market Growth, Company Will Eliminate up to 310 Jobs
Citing what it called "the slower-than-expected development of the VR market," Nokia abruptly announced that it is halting development of the Ozo VR camera and associated hardware marketed by Nokia Technologies.
The move will result in "potential reductions" of up to 310 employees in the U.S., the U.K. and Nokia's home country of Finland. Nokia said it would maintain its commitments to existing customers who have invested in the Ozo.
Nokia Technologies said it will turn its attention to accelerating growth in digital health, a market it entered with the acquisition last year of health-tracking device maker Withings.
The Ozo was a high-end camera for professional 360-degree stereoscopic image capture, but it carried a high-end price tag, too — the Ozo was introduced at $60,000. The most recent model, the Ozo+, was introduced at $45,000 and had been discounted to $25,000 by the time yesterday's announcement was made.
Of course the move is bad news for Ozo users, but it could be good news for another group — Nokia's less-expensive 360-degree competitors, notably including the GoPro Omni ($4,999), the Insta360 Pro ($3,499), the Orah 4i ($3,595), and the Z Cam S1 ($2,499).