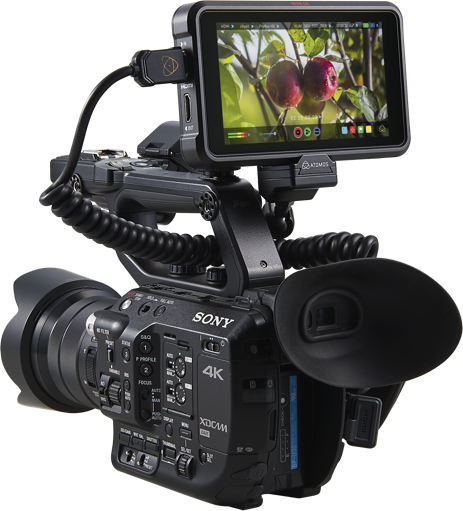 Atomos followed up last week's announcements of ProRes Raw recording support with the somewhat quieter NAB debut of Ninja V, a new five-inch variant on its Ninja line.
The Ninja V records up to 4K 60p video to AtomX SSDmini drives and sports a 1000-nit monitor packed into a lightweight aluminum-alloy chassis for a total package weight of 11 oz (320g).
The usual data and power connections are augmented by a built-in modular expansion slot that could allow Atomos or third parties to offer hardware that docks onto the battery slot and extends the Ninja V's features.
The Ninja V is expected to ship in Q3 for $695.