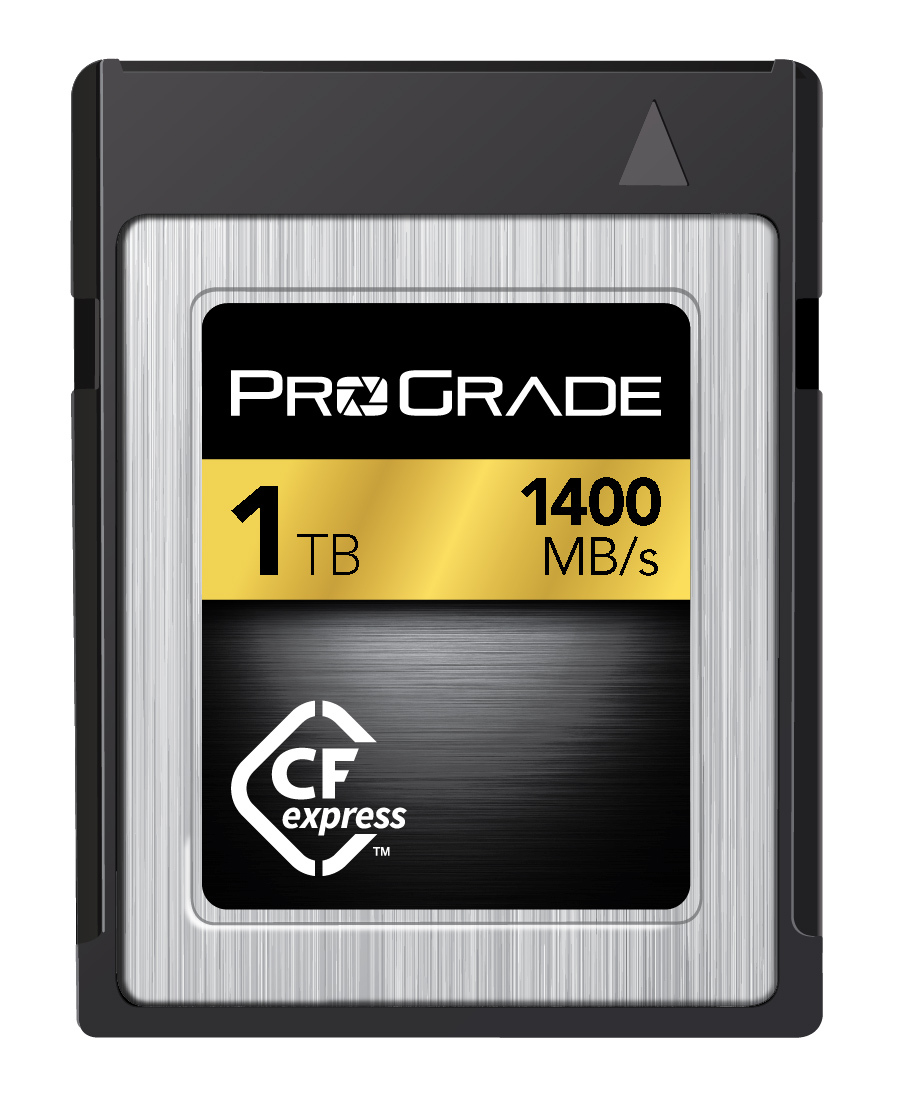 ProGrade Digital doesn't even have a booth at the show. Tucked away on a remote table at the ShowStoppers media reception in an upper suite of the Venetian may be the biggest news of the show so far for working shooters and cinematographers. I'm talking about a new dual-lane XQD 1TB 1400 MB/sec CFexpress card that promises to deliver on-board ProRes Raw recording to a new generation of mid- and upper-level camcorders.
Yes, this is speculation — but it's hard to believe a memory card manufacturer would produce such a card willy-nilly without a major camera manufacturer behind it. Currently, ProRes Raw recording is only possible in the Panasonic EVA1 and a few other cameras through 6G-SDI to an external recorder like the Atomos Shogun Inferno.
ProGrade Digital's CFexpress card could well portend the arrival of a camera — an updated Sony FS7, say, or maybe an ARRI Alexa — with onboard raw recording capability that dispenses with the awkward, often pricey, external recorder. Again, I'm speculating, and we are talking flash memory here so real-life read and write speeds can deviate quite a bit from laboratory benchmarks. But the data writing is clearly on the wall.
With writing speeds three times faster than CFast media and four times faster than the SDXC UHS-II memory, easy, onboard recording of ProRes Raw is almost certainly coming soon to a camcorder near you.