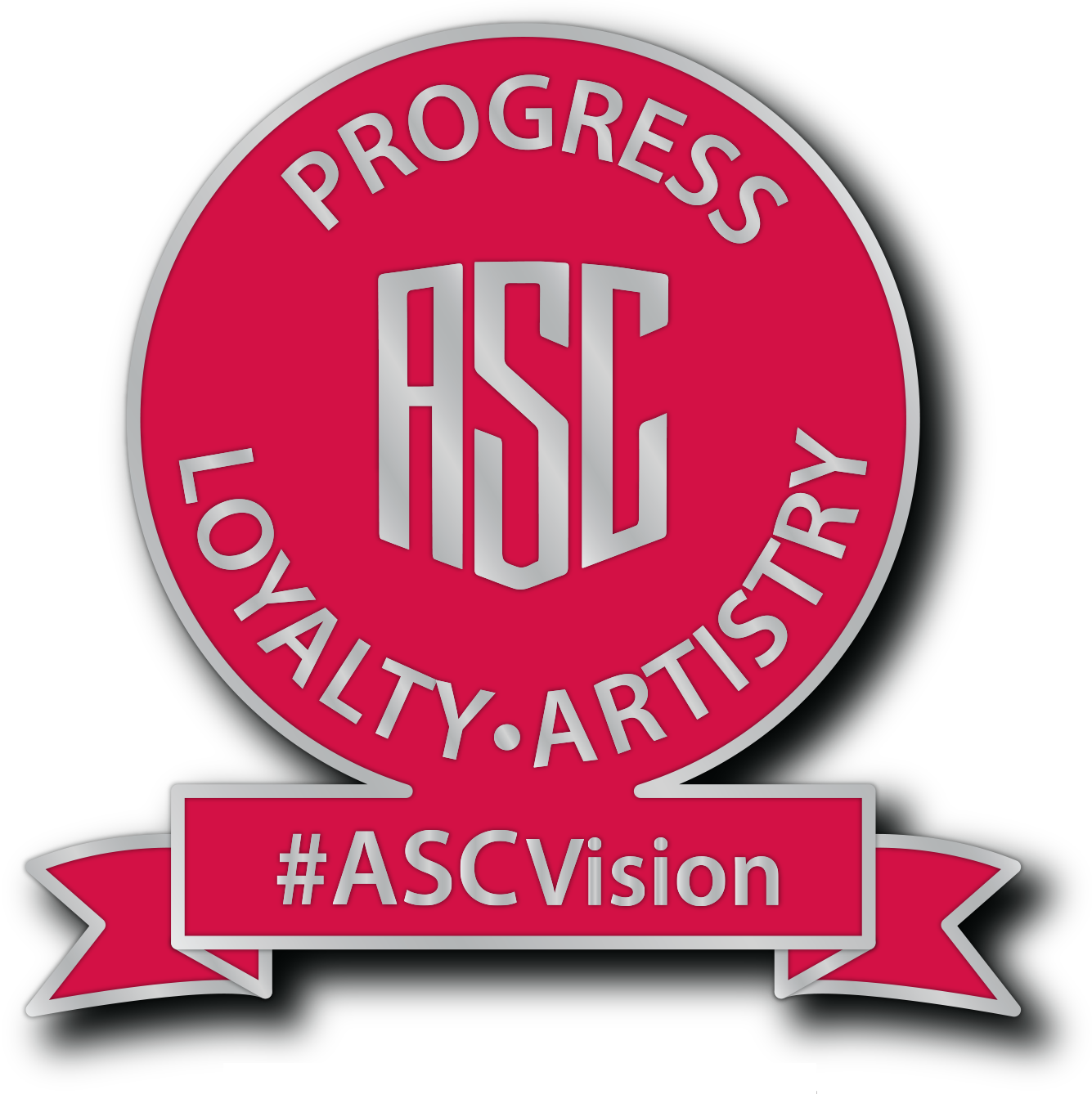 On April 21, the American Society of Cinematographers (ASC) opened up its Clubhouse doors to cinematographers and camera people who have a history of exclusion and discrimination in the media and entertainment industry: women and people of color. Produced by the ASC's Vision Committee, co-chaired by Cynthia Pusheck, ASC and John Simmons, ASC, and sponsored by Netflix, the day-long event, "Changing the Face of the Industry," included panel discussions with numerous ASC cinematographers and Local 600 executives and members, among others.
ASC president Kees Van Oostrum welcomed the attendees, encouraging them to take full advantage of the day. "You'll be able to meet our members," he says. "Socializing with the people here will open your eyes and ears." He added that the film/TV industry isn't where it needs to be with regard to diversity and inclusion. "The numbers don't tell everything, but they do tell us that we haven't achieved what we need to," he says. "Let's see how we can create a new world in which, despite race and gender, you can be part of our industry. We all have an equal right to be here."
Dr. Stacy Smith, founder and director of the Annenberg Inclusion Initiative at USC's Annenberg School for Communication and Journalism, where she is also an associate professor, has been conducting studies on gender parity in the film industry. The studies reveal that, in front of the camera, only 34 out of 100 top grossing films depicted a female lead or co-lead. Of those, three were from underrepresented racial/ethnic groups and eight were 45 years old or older.
"When we turn to the nature of portrayals, we see girls and women are more likely to be shown in sexy attire, referenced as attractive and have some nudity," she continues. "They're also more likely to be thin than their male counterparts. In animation, their waists are the circumference of their upper arms."
Hollywood, she concluded, is still "so white," especially when race intersects gender. In the top-grossing 100 films of 2016, she says, 47 had no black women, 44 had no Asian women, 72 had no Latinas and more than 90 didn't show a woman from the LGBT community. "The needle hasn't moved since 1946," she said. "Less than one-third of the individuals who speak are girls or women, and there's been no change on the screen in over 70 years."
Looking behind the camera also reveals a grim story: the number of female directors hasn't changed in 11 years. Out of 1,223 directors, only eight were women of color. "This is important because getting inclusion behind the camera is often contingent on who's directing," says Smith, who notes that only 2.2 percent of cinematographers are female and, across the top 100 grossing films of 2014, there were no female cinematographers.
Why can't women rise in the Hollywood ranks? Smith brought up "Role Congruity Theory of Prejudice Towards Female Leaders," a study conducted and published by Northwestern University professor Alice Eagly and Southern Illinois University at Carbondale professor Steven J. Karau. They say that leadership traits align with masculine traits (assertive, controlling and tough) rather than female traits (nurturing, kind and helpful). "There are two consequences," says Smith. "Women are not projected into leadership roles and, when they are, they are often punished. If they act like a man, they're punished for being bitchy and if they act feminine, they're punished for not being aggressive enough."
Promises and pledges won't change the situation, she insists. "Hiring practices have to change," she says. "We also need sophisticated economic models to challenge what's greenlit at the studios, and we need to hold line producers accountable for going beyond their network."
The first panel discussion focused largely on parity for women, including women of color. Moderated by American Cinematographer managing editor Jon Witmer, it featured Smith, producer Sarah Caplan; cinematographer Alan Caso, ASC; Local 600 National Diversity Officer Xiomara Comrie; HBO West Coast VP of Production Natasha Foster-Owens; IATSE Local 600 National Executive Director Rebecca Rhine and Women in Media Founder/Director Tema Staig. "For 40 years, the wisdom has been that if we have more women at the top, it will trickle down," said Staig. "But it hasn't happened."
Caso points out that many in the industry confuse merit with opportunity. "It's truly about opportunity," he says. "That woman of color doesn't get those opportunities — I've done five shows and she's done one. They hire me because I've gained more merits. Once there's opportunity, they can get their merits. If you interview five men, you need to interview five women. When I think how hard it was for me as a white man to get in the union — it was impossible for a woman or person of color."
Caplan, who currently is line producer for Crazy Ex-Girlfriend, reported that she is "on the battleground."
"We need a program, a way of getting young black men and women to get into these lower echelons so they can rise up," she said.
Local 600's Rhine pointed to "a number of initiatives" at the International Cinematographers Guild (ICG) and stressed that ICG is committed to address bias and inclusion. "One initiative is to expand the pipeline to let more people through," she says. "But we don't pretend the pipeline is the only problem; there are already plenty of qualified people who are under-utilized."
Comrie noted Local 600 had a diversity committee and a women's committee in each of its three regions. "Inclusion is not about adding a couple of women or more people of color," she says. "There are so few, and that needs to change."
Some of the studios have already gotten the message. A representative from Netflix, which sponsored the day's event, told attendees that he was there to "listen and learn to find how we can build programs of access." Foster-Owens spoke about how HBO rotates cinematographers on Insecure and has a single one on the upcoming Camping, nearly all of them women, including one of color. "We have a mandate that requires us to have PAs that don't ordinarily have access points trained and brought in onto every show," she says. "We're going to source talent, not just represent the company."
The second and last panel of the day focused on cinematographers and camera people of color, with a panel that included operator Michelle Crenshaw, director of photography Eduardo Mayen and ASC cinematographers Caso, Donald A. Morgan, Simmons and Bradford Young. The panel focused first on the importance of mentors. Simmons' first mentor was Carlton Moss, an historian and film director who wrote The Negro Soldier (1944) for producer Frank Capra, among his other accomplishments. Young pointed to Haile Gerima, an Ethiopian filmmaker who taught a class on third-world cinema at Howard University.
Mayen recalled working at a production company in his native El Salvador where he met Rodrigo Prieto, ASC, who became his mentor. For Morgan, meeting lighting director Tom Schamp was a turning point in his career.
Panelists also emphasized the need to help newcomers. "We all have a responsibility to reach back and open our doors and hearts to people who have a passion to do it," said Simmons, who points to Joe Wilcox, Joseph Callway and Dove Films' Roz and Cal Bernstein as other mentors who helped pave the way for him. Mayen also said that winning the Local 600 Emerging Cinematographer Award was a big boost. "It gives loaders and camera assistants a chance to showcase their work and get exposure and more opportunities," he says.
Young focused on how building community with other young filmmakers can be powerful, reporting how, after college, he made music videos with film-school friends, which is how he met director Dee Rees. "We all look for a place to be safe to tell our story," he says. "We build community around that idea." Crenshaw also pointed out the need to "step outside your comfort zone," something she did when she moved from Detroit to Los Angeles. "The more you interact culturally with others, it opens up conversation and that can lead you to the next door," she says. "I won't say it's been easy, but I've been surviving as a union member for 30 years."
Both Simmons and Morgan noted that they've taken TV series with the knowledge that, by doing so, they could hire many others. "Being able to change peoples' lives and help families has been a motivating factor in doing a certain job," says Simmons. Still, they note, not a lot has changed.
"I just finished my fourth pilot in the last two months," said Morgan. "I go to these production meetings and I'm the only [African-American] guy at the table. It's discouraging."
Simmons recalled his own stories of being sabotaged on set. "There's a problem with optics in our society," he said. "When you think of a camera person, do you think of a Bradford [Young] or Rachel [Morrison] immediately? We're up against a certain kind of cultural conditioning that happened a long time ago."
Young agreed, noting that by not confronting ingrained racism, everyone loses. "Those who benefit from white supremacy also suffer," he said. "I'm interested in shifting the culture. You do that by shifting the pedagogy." What these cinematographers agreed they don't have to do is "perpetuate what's gone on — a racist system."
The beauty of the ASC Vision event, speakers agreed, was that it was a day when those in the industry who didn't have the opportunity to speak 30 years ago were empowered to talk — and create community.