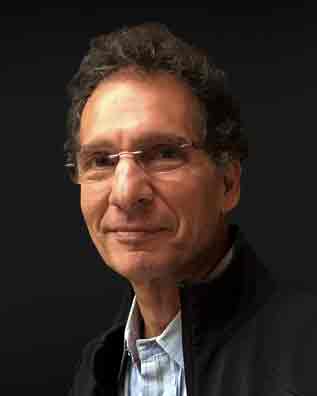 The Cinema Audio Society (CAS) named production sound mixer Lee Orloff, CAS, as the winner of its next Career Achievement Award honoring sound professionals in the film and television industry.
Orloff, who won an Oscar in 1992 for his work with the sound department on Terminator 2: Judgment Day, got his start in documentaries before debuting as a feature-film sound mixer with Blood Simple in 1984. An early advocate of high-resolution multitrack digital recording in the early 1990s, Orloff's credits also include True Lies, Heat, Pirates of the Caribbean: The Curse of the Black Pearl, Pitch Perfect and Ant-Man and the Wasp. He has been nominated for six more Oscars and six CAS awards.
"Lee is a world-renowned production sound mixer with a portfolio of over 75 films. His combined CAS, Oscar, and BAFTA nominations total 17, resulting in both an Oscar and a BAFTA," said CAS President Mark Ulano in a prepared statement. "He is one of the go-to production sound mixers, as evidenced by his collaborations on multiple films with directors James Cameron, Michael Mann, Walter Hill, [and] Gore Verbinski, to name a few."
The 55th CAS Awards will be presented in a ceremony on February 16, 2019, at the Intercontinental Los Angeles Downtown.
Past CAS Career Achievement Honorees include Anna Behlmer, John Pritchett, Doc Kane, David MacMillan, Andy Nelson, Chris Newman, Scott Millan, Jeffrey S. Wexler, Randy Thom, Dennis Sands, Ed Greene, Mike Minkler, Willie Burton, Gary Rydstrom, Charles Wilborn, Jim Webb, Richard Portman, Tomlinson Holman, Les Fresholtz, Walter Murch, and Don Rogers.