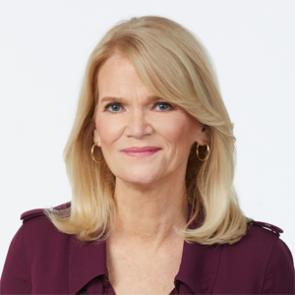 NAB President and CEO Gordon Smith will interview ABC News Chief Global Affairs Correspondent Martha Raddatz at a Thursday keynote during NAB Show New York next week.
Raddatz, a four-time Emmy Award winner who has held her current position at ABC since 2008, is expected to talk about her work as a war correspondent, White House reporter, and moderator of a Presidential debate between Hillary Clinton and Donald Trump and a Vice Presidential debate between Joe Biden and Paul Ryan. Also scheduled for discussion is the continued role of broadcast journalism in an era when hashtags and trending topics spread like wildfire over social media.
It should be a colorful discussion — among her many achievements, Raddatz has spent almost 10 hours flying in an F-15 fighter jet on two separate combat missions over Afghanistan, NAB said. She also made a cameo appearance as a reporter in a 2017 episode of Showtime's Homeland.
"For decades, Martha Raddatz has provided Americans with in-depth reporting from some of the world's most perilous locations," said Smith in a prepared statement. "We look forward to hearing her stories from the field and learning her perspectives on how broadcast journalism impacts our understanding of the world."
The NAB Show New York keynote with Raddatz and Smith is scheduled to take place Thursday, October 18, from 10 a.m. to 10:45 a.m.