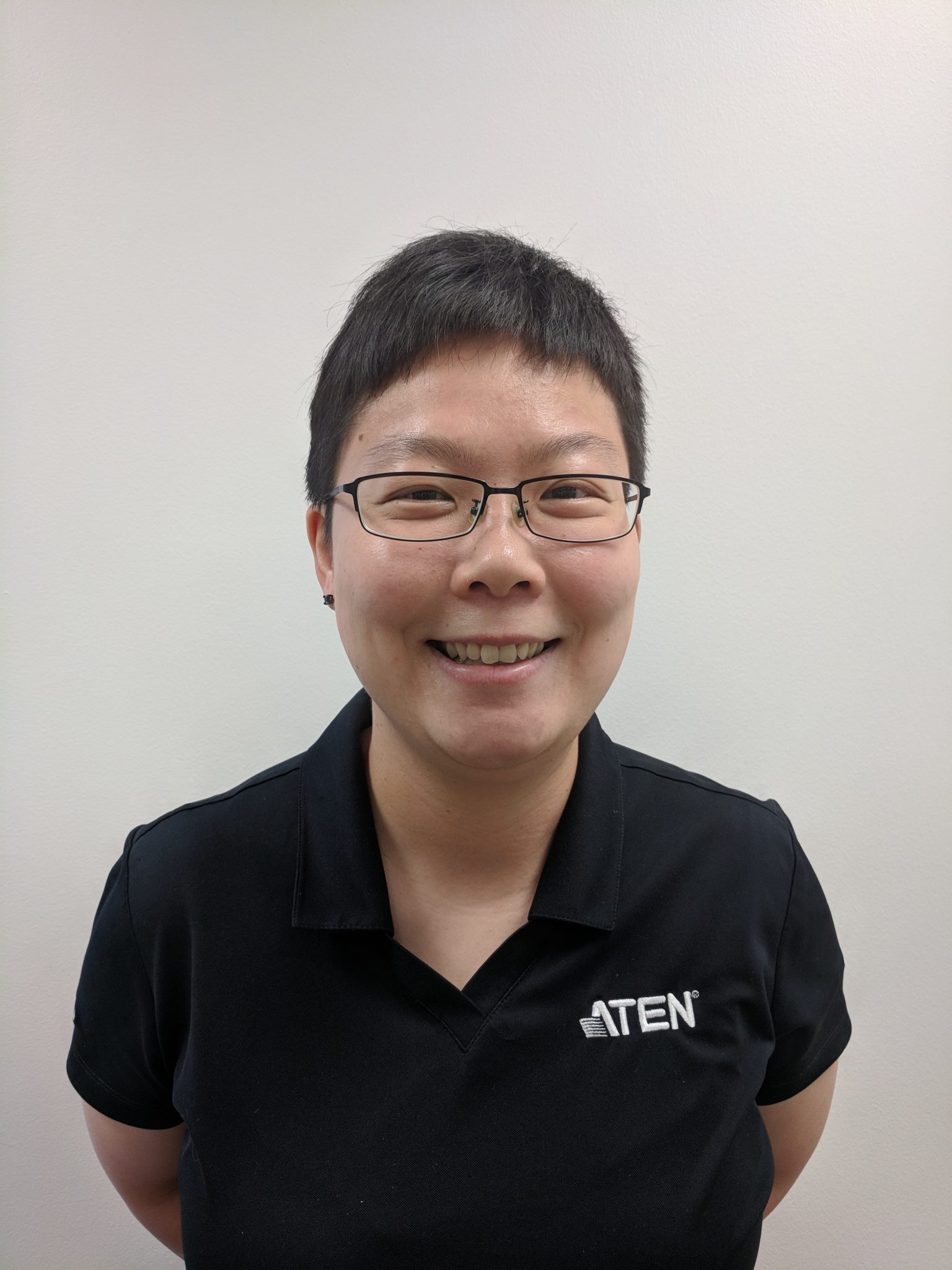 The deeper blacks, brighter whites, and extended color space of High Dynamic Range (HDR) are motivating TV content providers in a way that data-heavier 4K Ultra High Definition (UHD) alone did not manage. But, are you – and your TV – ready?
It wasn't long ago that the video display industry was buzzing about the high clarity visual experience of 4K resolutions being rolled out everywhere, while even further excitement was mounting about an 8K future. But these days, the hottest trend in the TV world is that true 4K itself is getting an upgrade in terms of contrast and color depth with the increasing popularity of HDR technology. But what is HDR, and why should you be getting ready for it?
Black is the New Black
Contrast is very important to the human eye, but TV screens and other displays always had problems with blacks and details in shadows. HDR looks to solve these problems by allowing significantly more realistically contrasted visuals. It is a dramatic leap forward for 4K in the home. So much so that any content that isn't HDR is now referred to as Standard Dynamic Range (SDR).
While the higher resolution of a 4K ultra HD TV gives more pixels than previous standards, an HDR TV can do much more with those same pixels. HDR is generally more focused on lowlights than highlights, but both have a significantly increased range of depth with an HDR TV. HDR brings out color detail in low-light areas so that shadow details aren't crushed, while not clipping the highlights. Put more simply, HDR makes the darks deeper and the lights brighter, with extra color shades created in post-production that optimize the contrast ratio of the display, while also increasing the detail in an extended color space. This adds noticeable punch and extra vibrancy.
Static HDR and Dynamic HDR
But there's more. SDR is vastly improved by HDR, but there are actually two kinds of HDR — static HDR and dynamic HDR — each offering different levels of visual improvement. While both HDR standards allow movies to take advantage of HDR's expanded contrast ranges, brightness levels, and heightened levels of detail, only the dynamic version can have these perfected scene-by-scene, or even frame-by-frame. In this way, dynamic HDR ensures every moment of a video is displayed at its ideal visual brilliance, which is important in terms of bringing a director's "vision" to your TV with dramatic changes in contrast becoming part of how content is conceived and filmed. With static HDR, on the other hand, there is only one HDR "look" for content, because static metadata necessitates a compromise that applies to all the scenes. Notwithstanding, static HDR is still HDR, and still constitutes a big leap forward from SDR.
HDR Formats and the Battle for Dominance
There are currently three main HDR formats, with varying amounts of industry support and content available for each, and two further formats that are up-and-coming.
HDR10
The most popular format is HDR10, an open standard created by the Consumer Technology Association (CTA) in 2015. It is the de facto standard, since it's free to use, is available everywhere, and all HDR TV's can decode it. HDR10 is adopted by most streaming services and is the baseline HDR technology for 4K ultra HD Blu-ray. Plus, Dell, LG, Samsung, Sharp, Sony, and Vizio all manufacture TVs/monitors with HDR10. While it is the furthest ahead in terms of available content and consumer products, its major drawback is it only supports static HDR and is not SDR TV backwards compatible, which limits its practical appeal to broadcasters.
Dolby Vision
Dolby has its own version of HDR, called Dolby Vision, and this is a step up from HDR10 by offering dynamic HDR. It is supported by streaming services such as Netflix and iTunes. This format has been gaining popularity since Dolby Vision TVs were first released in 2017. This is a proprietary technology, but while companies must pay Dolby to use it, Dolby in turn provides resources and tools to adopters so that Dolby Vision content is optimized on their brand of TV. In terms of content, there is support from Sony, Universal, Paramount, and Time Warner, among others.
Hybrid Log Gamma (HLG)
Another HDR format is Hybrid Log Gamma (HLG), created by Britain's BBC and Japan's NHK. While this format's picture quality is not considered to be as good as other HDR formats, it is the only major format that is backwards-compatible with SDR TVs. Instead of using metadata, HLG uses the same gamma curve as an SDR signal, then adds a logarithmic curve with extra brightness over the top of the signal. The fact that it does not use metadata means that it is possible to produce HLG HDR using the same workflow as conventional TV, making it much more suitable for broadcasting. In terms of the battle for dominance, it is clear that having one format that works on both older TVs and newer TVs will benefit broadcasters because the majority of home users will still continue to view content on non-HDR TVs for many years. The format is supported by BBC iPlayer, DirecTV, Freeview Play, and YouTube.
HDR10+
In addition to these three formats, a newer open standard, HDR10+, was announced by Samsung and Amazon in 2017. HDR10+ features dynamic metadata, which means there is no compromise when viewing the darkest or the brightest scenes. In addition, HDR10+ is backward-compatible with devices that use HDR10 encoders. While this Samsung format is ostensibly royalty-free, some industry insiders have expressed concerns, but despite this, support is growing. Samsung, Panasonic, and 20th Century Fox are part of an HDR10+ Alliance, while HDR10+ content is offered by Amazon Video. Warner Bros and Panasonic Ultra HD Blu-ray players also support the HDR10+ standard.
SL-HDR1
Finally, SL-HDR1, another HDR standard, was jointly developed as a proprietary technology by STMicroelectronics, Philips International B.V., and Technicolor R&D France. Its main advantage is that it uses both static and dynamic metadata, and is fully backwards-compatible with SDR TVs and networks, giving it an edge with broadcasters. This means that a reconstructed HDR signal from SDR video streams can be delivered using existing distribution networks and services.
HDR10
HDR10+
Dolby Vision
HLG
SL-HDR1
License
Open standard
Royalty free
Proprietary format
Royalty free
Proprietary format
Developer
CTA
Samsung
Dolby
BBC / NHK
ST / Phillips / Technicolor
Main Improvement over SDR
Expands entire dynamic range
Increases dynamic range; emphasizes brighter highlights
Expands entire dynamic range
Metadata
Static
Dynamic
N/A
Static & Dynamic
SDR TV Backwards Compatible
No
Yes
Ensuring Quality HDR Delivery
While the industry is excited about HDR content and displays, how do you make sure that your HDR content gets to your HDR display?  What kind of infrastructure do you need to achieve this?
To deliver the best quality HDR video signals, products should be fully tested with HDR to verify with absolute certainty that they support the bandwidth required for HDR content, as well as comprehensive EDID settings to ensure output capability. Products should also be able to transmit complete InfoFrame Metadata, which is especially important to enjoy the full visual benefits of dynamic HDR.
The ideal solution should support all the popular HDR formats, including HDR10, Dolby Vision, and HLG, and both static and dynamic HDR. In addition, products should support up to 18 Gbps bandwidth and HDCP 2.2 to deliver high-performance signal extension, routing and distribution solutions for true 4K HDR video content. For seamless delivery of HDR content at the best possible quality, the right infrastructure includes extenders, splitters, switches, and matrix switches with or without a video wall processor.
 YT Liang is a product manager at ATEN Technology, Inc., a global manufacturer of KVM and Pro AV connectivity solutions, helping customers achieve stability, solve complex problems, and become more efficient in their day-to-day operations. For more information, visit: www.aten.com/us/en/ and follow @ATENConnect on Twitter.