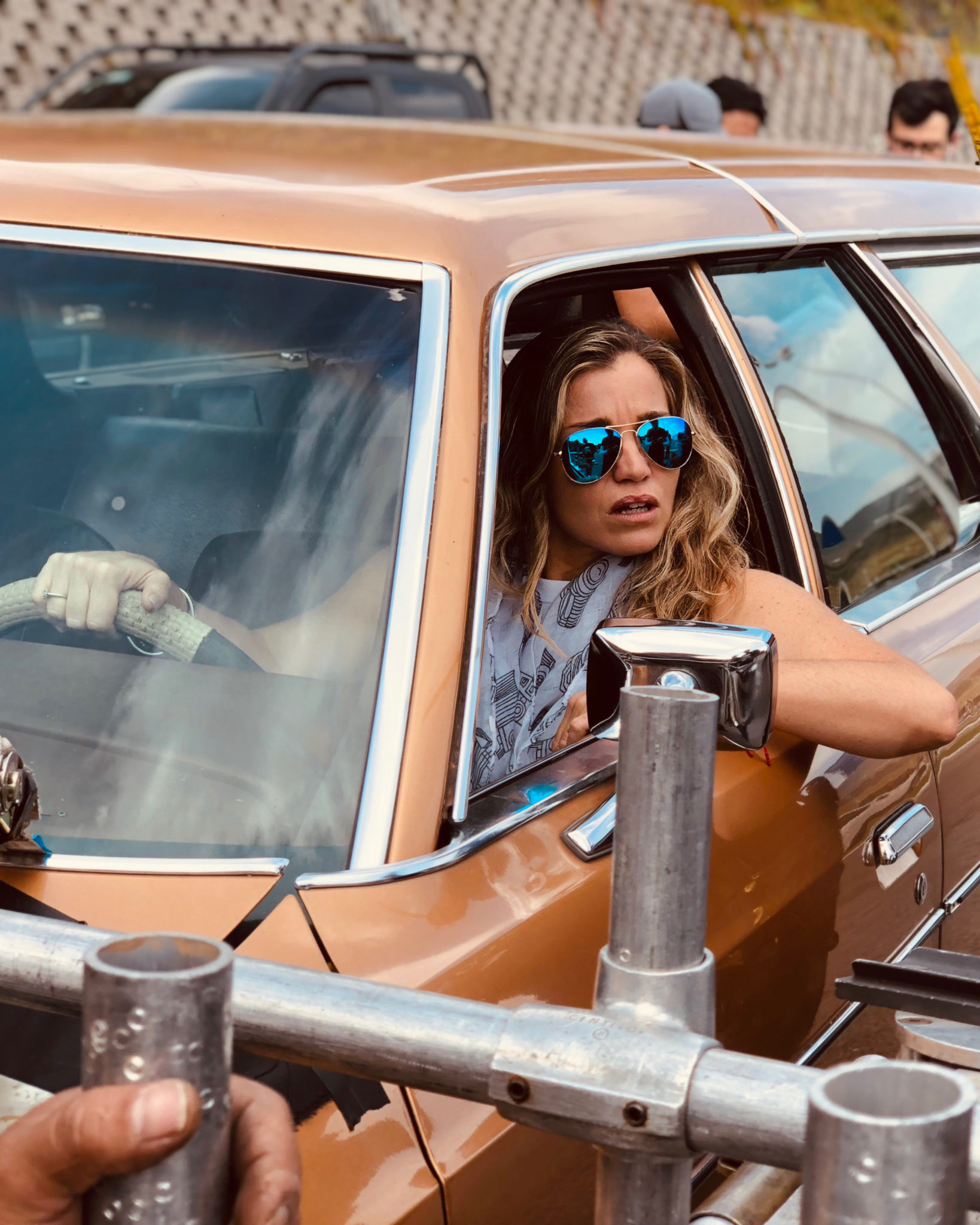 Buenos Aires-based production company Landia has grown into an international powerhouse, with offices in Los Angeles, Madrid, Barcelona, Saõ Paulo and Mexico. Leda Nasio joined Landia's U.S. operation as an executive producer last year. A native of Argentina, Nasio has worked at Flip Films in Santa Monica and Nunchaku in Los Angeles, and has been part of a number of award-winning projects, including director Nico Kasakoff's "Al Buddy" for Vidax Center (via We Believers), director Clara Aranovich's "Ponle Acento" for MLB (via Latinworks), and Kasakoff's "Japanese Hand" for Energizer. We asked her Five Questions about business, creativity and inspiration.
Q: What are you working on today?
A: Bidding, bidding, and more bidding. But other than working on budgets for clients, there's The Movement! It is a new division and platform of Landia, focused on the development of up-and-coming talent. Comprised of young directors and producers from around the world, The Movement is a space for the exploration, realization, and production of music videos, short films, documentaries, digital content, and other original media formats. With the curation, creative vision, and support of Landia, we're aiming to create new ways to produce and direct today while, at the same time, cultivating fertile ground to connect young directors and artists with agencies and brands.
Q: How is the market in the U.S.?
A: Television has been the biggest advertising medium in the United States for the last few years, but, as we know, it has been losing the market lead to digital. Clients are investing a lot more in social media and digital platforms while cutting down chunks of TV production budgets to almost half of what they used to be a few years ago. In advertising, the U.S. created a tendency of diversifying the media. Television lost its dominance in favor of digital platforms and social media. Inevitably, other minor markets, countries in Latin America, Europe, and the whole world are following that tendency. Digital will have a long life ahead.
Q: What's been the biggest challenge in your business over the last 12 to 18 months?
A: The biggest challenge is keeping our clients' expectations as high as we used to with half the money we used to get and producing almost double the amount of deliverables "because they're only digital, not for TV." But what they don't understand is that the process and requirements for us to produce these spots is pretty much the same! What really changes is the medium, not the production process, so there's no savings on our end for being "digital." Typically, of course, they'll be looking for effective, low-cost solutions, but typically, too, you can have just one or the other; you're unlikely to find a simultaneously effective and inexpensive channel for your ads unless it's a simple idea requiring low production resources.
Q: Where do you turn for inspiration?
A: I listen to podcasts and watch as many ads as I can online (because I don't watch TV much). Movies and documentaries are also a great source of inspiration. Another inspiration comes from talking to people — anyone and everyone! I love making new friends in the business, especially when shooting abroad. There's so much to learn from experienced entrepreneurs internationally! Sometimes, it just takes a different perspective. Listening to young, non-experienced entrepreneurs can be a great resource too! Last, but not least: travel, travel, travel! Traveling is a great way to see how the rest of the world lives. You can get inspiration from seeing new ways of doing things or discovering needs you didn't know existed.
Q: Tell us about a recent project you're especially proud of.
A: I'm wrapping up a global production we just shot for Canon with director Miguel Campaña. We shot in Buenos Aires, Argentina, with FCB NYC. They had never come down to South America and were a bit reluctant to shoot abroad, but after their experience with us, they can't wait to go back. There's no better feeling than fulfilling and exceeding clients' expectations, especially when they repeat over and over how impressed they were with the entire process and the final product. How can I not be proud? I love my team!