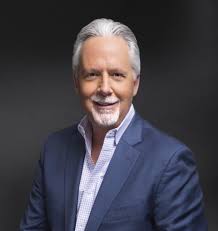 The "all-new" Media Composer 2019, the rare redesign of Avid's longstanding flagship NLE that debuted on stage at the Avid Connect conference last month, is due for delivery to editors by the end of June, executives said in a conference call with investors yesterday.
"The market's overwhelming response … has been unlike anything we've experienced in quite some time here at Avid," said CEO Jeff Rosica in his opening remarks. "It better positions Avid to increase our adoption of our video creation tools, which will help to accelerate subscription growth with every type of user." Rosica went on to say the new Media Composer is expected to arrive late in the second quarter, suggesting a June ship date.
Rosica also teased new pro audio and music products to be announced at Summer NAMM in Nashville, TN, without offering details.
Avid's net revenue in the first quarter was $103.3 million, a 5.5% increase over the same period in the previous year. A small decline in maintenance revenue — as more users opt for subscription plans — was more than offset by an increase in subscriptions and strong sales of the company's integrated solutions.
Slow and Steady into the Cloud
Asked about the timeline for Avid to begin racking up sales of cloud services, including its new Nexis Cloudspaces cloud archive offering, Rosica tamped down expectations. "I don't think it's going to be explosive," he said. "It's going to take time for that revenue to grow because it is a gradual building." But he did note that it points the way for Avid to increase its market share in storage by providing new nearline, archive and cold storage services in addition to the high-performance shared storage systems that have been its bread and butter.
Rosica said revenue from Cloudspaces specifically should begin showing up in the second half of this year, as customers make the decision to pay for the service after the built-in 90-day trial period. And he said larger-scale cloud migrations, where users begin moving to Avid's Microsoft Azure-hosted implementation of its MediaCentral workflow, are happening slowly, as media companies move very carefully into the cloud.
"We've been working with a number of large media customers and film studios on doing strategic moves of some of their workflows to the cloud," he said. "It'll take time to migrate over which, to be honest, is a good thing because if they went too fast you could see too aggressive of a hit to the cash flows of the company. I think the industry will go hybrid, and will go gradually."