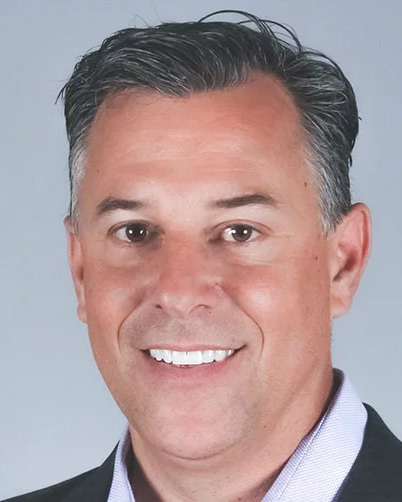 It's a new day for Quantum. Following a turbulent period where the company grappled with a restatement of its finances, dealt with an investigation by the SEC and settled civil litigation, including a class-action lawsuit, executives say the archive and high-performance-storage specialist is emerging as a leaner company more sharply focused on growth and profitability.
During a conference call yesterday reporting quarterly earnings — its first since receiving an SEC subpoena related to its accounting practices in January 2018 — Quantum CEO Jamie Lerner, who joined the company last July, sought to make it clear that the company had righted its course. He announced that senior management has been reduced by 45%, with nearly three-quarters of the company's executive team having been removed or replaced.
An elimination of more than $60 million in annual operating expenses included layoffs of more than 300 employees, the company said, reducing the company's headcount to 816 and eliminating nine facilities worldwide.
"Poor Business Decisions"
"Quantum's former executive team [was] focused on maximizing topline revenue," Lerner told investors during the call. "We believe now this led to a series of poor business decisions resulting in not only incorrect financial results but also an SEC investigation."
In total, about $180 million of revenue was found to have been prematurely recognized over a multi-year period, according to CFO Mike Dodson, who stressed that the effect of the restatement was fairly small, ranging between a decrease of $7 million to an increase of $5 million in revenue recognized during any given quarter.
Quantum also completed a $210 million refinancing of the company to improve liquidity and flexibility, Lerner said.
The company's bottom-line revenue improved slightly year over year. For the quarter ending June 30, 2019, Quantum had a net loss of $3.8 million, trimmed from a net loss of $7.5 million in the year-ago period. At 43%, gross margins were flat year-over-year but Quantum said it expected that to improve as supplies of LTO-8 tape start moving into the U.S. again, generating royalty revenue for the company.
Quantum is currently trading as QMCO on the OTC Pink, but expects to be relisted on the New York Stock Exchange in a matter of days. The company's stock jumped 35.5% to $5 on yesterday's news.
Bright Future in Tape
Citing expectations that 80% of all data generated by 2025 will be video or "video-like," Lerner said Quantum's new strategy would be to lead the market for video storage infrastructure, with a concerted expansion into growing markets including video surveillance, autonomous vehicles, medical and surgical, manufacturing, satellite and geospatial, military and tactical, and video search and analytics. He cited the company's recently introduced F-Series high-performance NVMe storage arrays, which he said are poised to replace SSD arrays based on SAS technology, as an example of the company's efforts to set the pace in high-performance storage.
Lerner also acknowledged the accelerating transition to software-defined infrastructure, both inside and outside of the video industry, and reiterated the company's desire to bring its products in line with that trend, helping customers move from fibre-based SAN environments to more affordable Ethernet networks. The company's new Cloud Storage Platform is key to its plans for more hyperconverged product offerings.
But Quantum's single biggest opportunity, according to Lerner, lies in "long-term low-cost cold storage of video and unstructured data" in cloud-based tape libraries. He said the adoption of tape in the cloud by so-called hyperscalers — heavy data users whose archival needs run into the exabytes — will reverse the decline of the enterprise tape back-up market.
"The single biggest trend we're seeing is that tape has been invited to the cloud," Lerner said, explaining that some of those hyperscalers have libraries containing more than 40 exabytes of data. "It is very different from what enterprises use tape for. It is a live data storage application for people who don't mind waiting a minute or two to see that data. They just want to store it inexpensively for 30, 40 or 50 years."