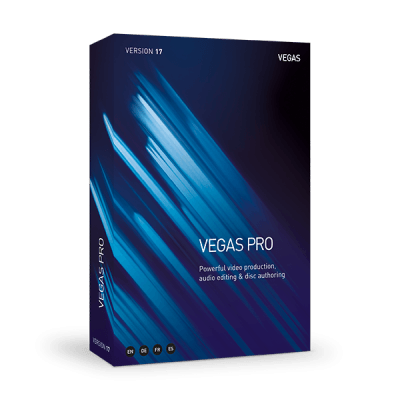 Vegas Pro hit version 17 today, with the release of a new version of the NLE that Magix Software boasts has 30 new features.
Workflow improvements in Vegas Pro 17 start with a nested timeline feature that allows products to be organized into smaller sections, allowing users to move from the master timeline into complex nested timelines that can be shared with assistants as separate project files.
Vegas Pro's newly unified color-grading workflow integrates the software's grading tools in one panel and supports LUT exports so that color settings can be reused elsewhere, in other clips or in other projects. Vegas Pro 17 also has GPU-based open color I/O processing in the ACES 1.1 color space, with support for HDR grading, scopes, preview and delivery using either HDR10 or HLG.
AVC/HEVC decoding can now run on the GPU for smoother playback from the timeline, and Vegas now supports 8K files, either panned and cropped on the timeline or delivered in full 8K.
A new optical-flow slow-motion effect has been added for interpolating frames in slow-motion footage, and the Warp Flow transition interpolates frames to "morph" from the tail of one clip to the head of the next. Smart Split Edit can be used to hide jump cuts in interviews, and a new planar motion tracking feature now supports tracking and pinning objects that aren't square with the camera view.
"More than any other release, our users have directed what our team has developed in this version," said Vegas Product Manager Gary Rebholz in a prepared statement. "They've been completely clear about what they wanted to see from the software over the past three years, and their suggestions have made this an incredibly robust and feature-rich release."
Vegas Pro 17 is available in four different versions. The basic Vegas Pro 17 Edit ($399) has the software's full feature set; Vegas Pro 17 ($599) adds Boris FX Continuum Lens Flare 3D and Vegas DVD Architect for DVD and Blu-ray authoring; Vegas Pro 17 Suite ($799) brings Steinberg SpectraLayers Pro 6 and more Boris FX tools into the mix, and the Vegas Pro 365 subscription offering (from $16.67/month) includes future product updates as well as the Sound Forge Audio Studio 13 audio editing software.