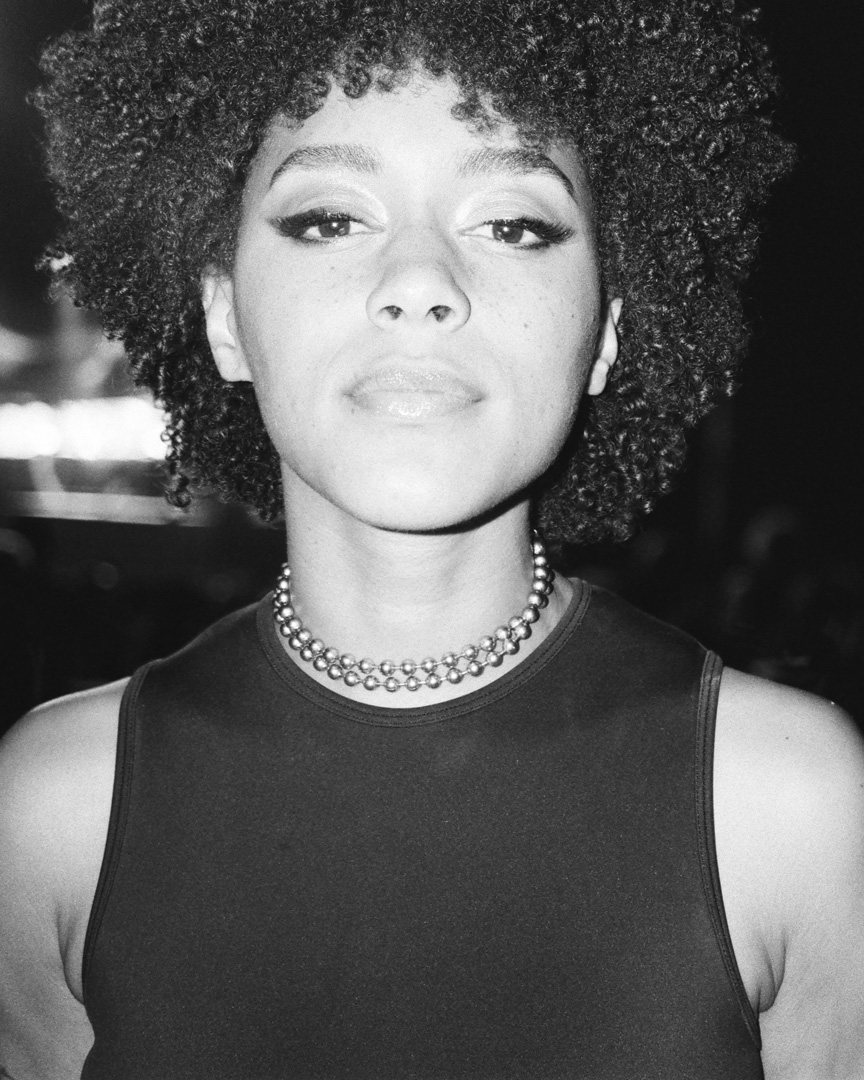 If you've enjoyed the music of Lizzo, odds are you've also admired the work of Quinn Wilson, the creative director who designed her debut album cover and helped conceptualize the rambunctious singer-songwriter's 2019 world tour, including her recent performance at the MTV VMAs.
Wilson says she's happiest behind the camera, where she has directed music videos for Lizzo — including the inescapable 2019 anthem "Juice" — and others, as well as a series of portraits from the 2018 L.A. Pride Parade for Vogue and promos for Tyler Perry's OWN series The Haves and Have Nots.
Recently, Wilson signed with creative studio Good Company, which will represent her for music videos, commercials and branded content. We asked Wilson about her work, her inspirations — and, of course, her collaborations with Lizzo.
Watch selected work by Wilson, below, and visit her portfolio at Good Company for more.
Q: How did you meet Lizzo and begin working with her?
A: I met Lizzo in Minneapolis when I was 17, starting out as a makeup artist for her. Over the last 9 years, I stepped into the role of her creative director and now head up a close-knit team of artists. Having intimately worked with Lizzo on her aesthetic in a couple different capacities, I began tossing out ideas and started bringing these ideas to life through design, live performances, stills and video work. I knew I wanted to make beautiful images for someone I cared about and understood.
Q: Lizzo has such a huge, generous personality — how do you harness that and showcase it in a music video, or on stage?
As a creative director, I find it less about harnessing that energy and more about giving her the platform to be herself. For Lizzo's tours, as with any of our projects, behind the scenes everybody harnesses their own individual skill sets and brings those talents together under one vision. Everything we create together for the tour — from tour lighting to costumes to production design — is in service of letting Lizzo's personality shine through in whatever we're making.
Q: Too often, outspoken women inspire hostile feedback, especially when they don't conform to conventional beauty norms. Have you gotten any pushback over Lizzo's message of body positivity?
A: If I have gotten any feedback I can't say that I've paid attention to it. On a personal level, I try not to surround myself with people who give overly negative feedback in general.
Q: In your video "Incandescent" with Mette Towley [dancing to "Elegance" by Kilo Kish], the camera is very fluid, moving around the apartment space nearly as restlessly as Mette. Were the camera moves deliberately planned to complement the dance choreography?
A: I wanted the cinematographer [Roman Koval] to give Mette her own space to allow her the freedom to express herself however she felt. None of it was truly planned. I think part of being a good director is knowing when it's appropriate to leave room for spontaneity.
Q: Your music videos for Lizzo, Mette, and Cyn all give us a strong sense of each artist's personality. Your video portraits for Vogue from the L.A. Pride Parade do the same thing, but in a matter of a few seconds. As a photographer, how do your instincts for portraiture translate to the world of video?
A: With all my work, I'm interested in showcasing the artist or subject in their natural and authentic state. Working with musical artists, I'm aware of how much vulnerability and openness it requires of them to share their art with the world. A portrait is very much capturing someone's essence in a single frame. If I can capture that individual essence and carry it through within a longer-format visual, I feel that I've done my job well.
Q: What are some of your favorite subjects?
A: Big, beautiful, black women.
Q: Tell us about something — another artist, or a specific creative work — that inspires you.
A: Currently I'm inspired by Ricardo Bofill architecture, it's been inspiring a lot of my set design for Lizzo's live shows.
Q: You broke into directing by making music videos and TV promos. What's next?
A: As someone who is lucky enough to have worked in different creative areas, today I recognize that film is where I feel the most at home. I'm a bit of a control freak and want to learn absolutely everything. I think that drive and desire will fuel the rest of my work forever. There's no limit to what I'm interested in doing — directing music videos, branded projects, feature films. And I know at some point I will do all of that. And more.