Audio post facility Signature Post has opened its doors to high-end feature and television projects on Victory Boulevard in Burbank.
Owner Greg Stone is principal of SPG Studios, a nearby dubbing and localization specialist. The new facility, along with its stages and editorial operations, is headed up by post exec Ricky DeLena.
Built by Kaiser Comm Construction in a 9,500-square-foot former warehouse, the new operation boasts three Dolby Atmos-certified mix stages and an ADR stage designed to house a group of voice actors, Kaiser said.
The mix stages were reoriented and the ceilings raised to better accommodate the volumetric needs of an Atmos mix. "We were concerned about the height of our stages, but Kevin [Kaiser] came up with the clever idea of interweaving the ceiling and roof joints to gain the space we needed," explained Stone in a prepared statement. Kaiser's Carlos Gomez was construction supervisor.
Each of the three mixing stages employs Pro Tools HDX workstations, Avid Matrix routing and monitoring, JBL 7.1 speaker arrays, Epson laser projectors and BSS audio processing hardware, Kaiser Comm Construction said. One stage is certified for Dolby Atmos theatrical mixing, and it boasts a dual-operator Avid S6 console. Two more stages, certified for home theater, have Avid S3 control surfaces.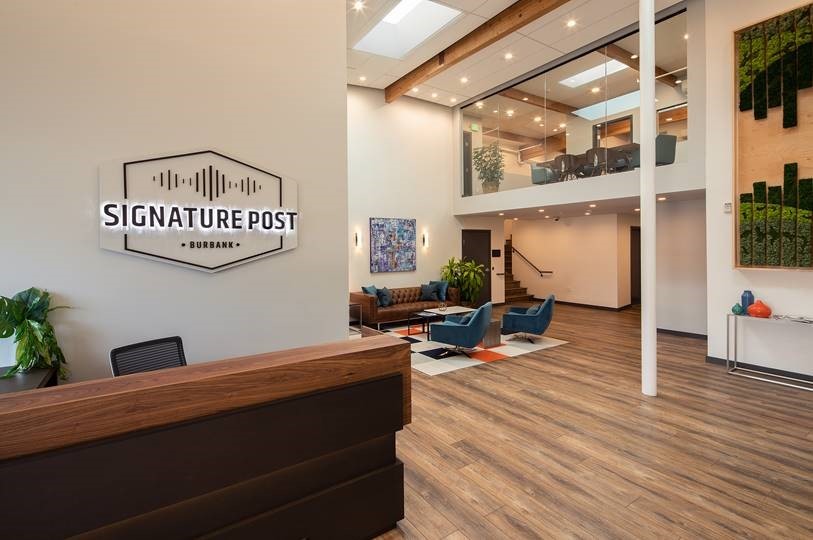 The mix stages have earned Dolby Atmos certification and are ready for projects.