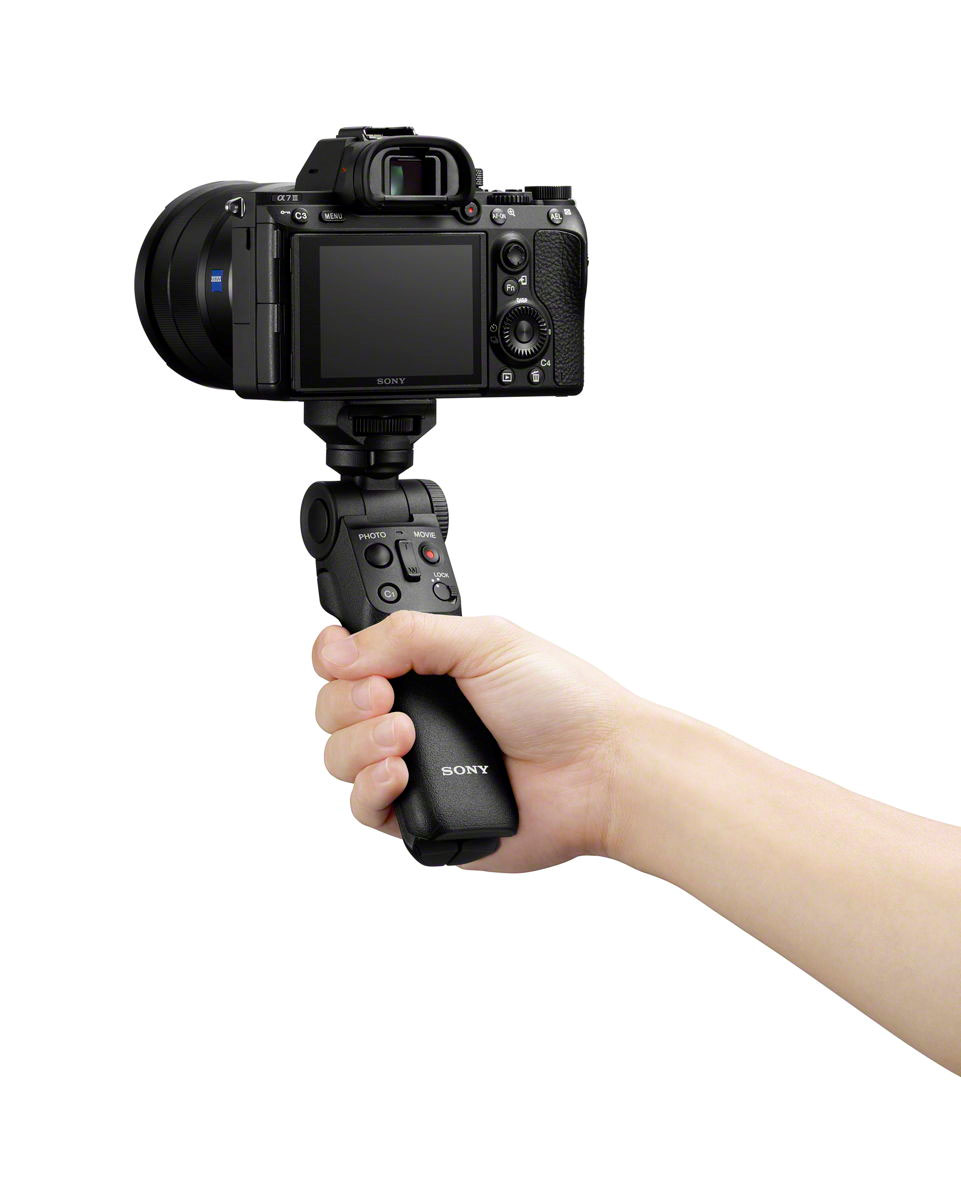 Sony announced a new grip designed for a range of its Alpha cameras. The GP-VPT2BT Shooting Grip with Wireless Remote Commander is expected to ship later this month in North America at a list price of $140, the company said.
The GP-VPT2BT incorporates Bluetooth triggering for wireless camera control, including "photo" and "movie" buttons, a zoom rocker, lock switch, and indicator light. An extra C1 button on the grip will call any function assigned to the camera's C1 button.
It looks a little like a stabilized gimbal, but it has no stabilization features built in. It is designed to switch easily between front-facing and "selfie" camera positions, catering to the needs of vloggers and travel videographers, and a pair of fold-out legs allow it to double as a small, tabletop-style tripod.
Sony said the new grip is compatible with the Alpha 9 II, Alpha 9, Alpha 7R IV, Alpha 7R III, Alpha 7 III, Alpha 6600, Alpha 6400 and Alpha 6100, as well as the RX100 VII and RX0 II. (Tightening or loosening an adjustment wheel accommodates larger or smaller camera payloads.) The cameras will require a firmware update to use the grip.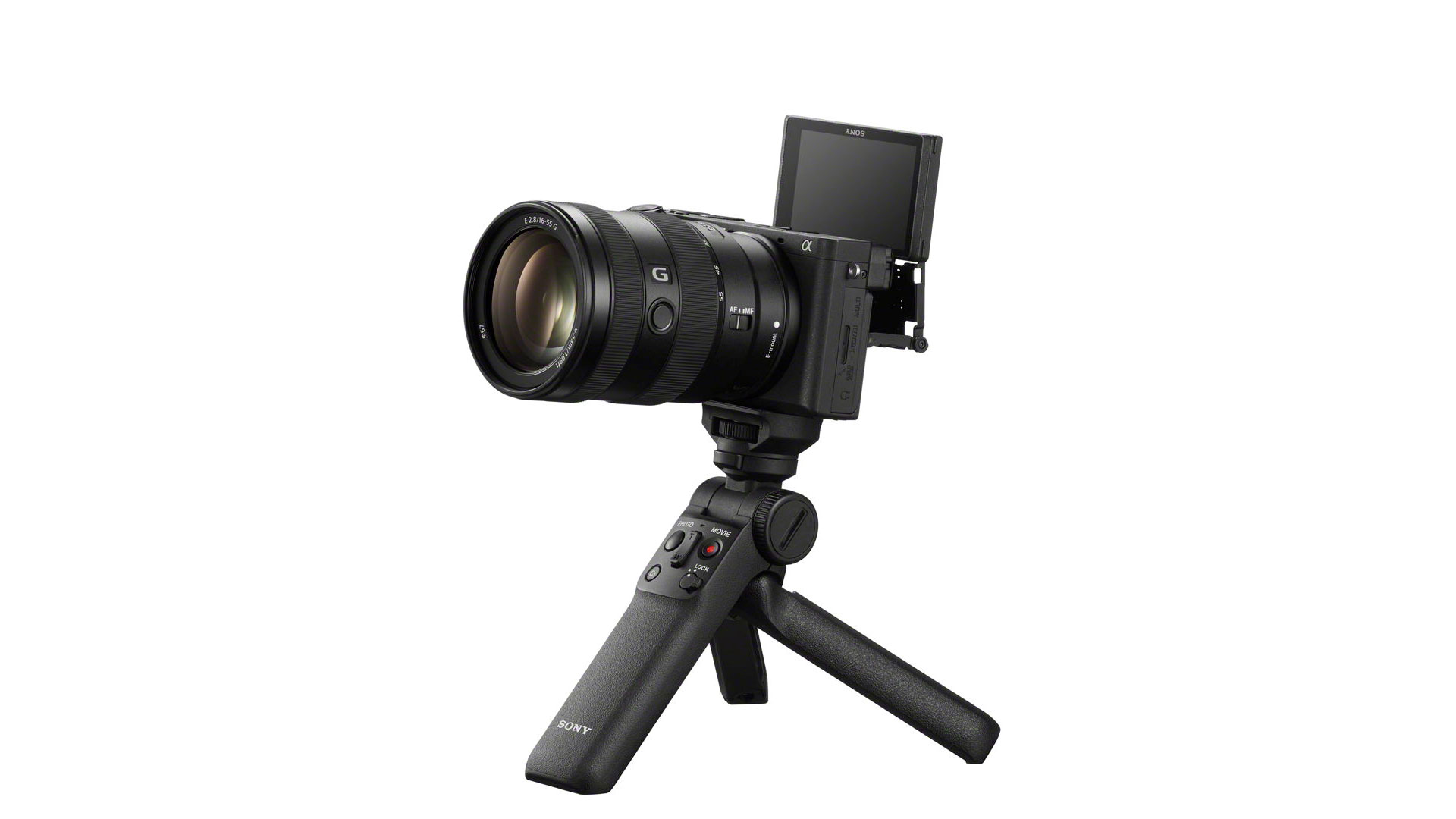 The cable-free design makes the unit dust- and moisture-resistant, Sony said, but not guaranteed dust- and moisture-proof. (So don't submerge it or bury it.)