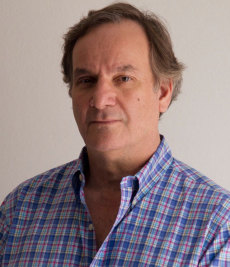 Avatar Experiences Inform New Film's Radical Virtual Cinematography Methodology
Two-time Academy Award winner Robert Legato, ASC, knows all about technically complex, cutting-edge, risky work, having been on the front lines with James Cameron when they figured out how to make Titanic look realistic back in 1998, how to pioneer virtual production techniques for Cameron's Avatar in 2009, and how to utilize 3D for a non-action movie for Martin Scorsese's Hugo in 2011, among other achievements. So it wasn't surprising when director Jon Favreau sought out Legato to help him develop a methodology for producing Disney's The Jungle Book using a form of Avatar's virtual production technique and going a few steps further, including stunningly photoreal computer animation for almost every element in the entire movie and new processes for permitting cinematographer Bill Pope, ASC, to pre-visualize real and virtual elements together in order to make all of the detailed cinematography-related decisions for imagery created in a computer.
Legato recently spoke with Studio to give his insight into how Jungle Book was made, and why such techniques are potentially significant for the industry. Legato insists the movie is not an animated film at all, even though only actor Neel Sethi, who plays the character Mowgli, and a handful of props and set pieces that he touches, are real elements — largely because the film was strategically designed to focus the viewer's sense of the movie away from the technical wizardry used to produce it and into Favreau's storytelling.
In that sense, he hopes that The Jungle Book ends up being a "game-changer" by offering filmmakers new ways to tell their stories, allowing them to use computer animation and virtual production techniques to replicate the real world and not just worlds of fantasy and fiction.
"You change the culture to the point where that advance becomes a standard of moviemaking," he explains. "It is no longer just a visual effect — it is just another way to make a movie. What we proved in fits and starts on Jungle Book is that you are totally convinced that what you are seeing is real. So now, it is proven that can be done. And that, I think, is the game-changing portion of this project: CG is no longer a dirty word, and visual-effects artists are no longer technicians. They are filmmakers. So even though you may intellectually know [the images are not real], hopefully it looks realistic enough that the technology we used fools your eye, and you believe the story more than you are wowed by what is [a visual effect]. So, to me, I want or wish for this to be a game-changer by the fact that [the industry] now has something to compare [future work] to. Now, we can see light at the end of the tunnel — to see that we can do this, we can use these kinds of tools to do tasteful renditions of real life to enhance your film."
Legato also describes the Jungle Book production pipeline in detail, how it has evolved and improved since his Avatar days, and how these techniques were used to allow Favreau, Pope, and the visual effects teams at MPC London and Weta Digital to collaborate seamlessly to offer up a new version of Rudyard Kipling's classic tale of a boy raised by wolves in an Indian jungle, who is aided by many different creatures in fleeing the jungle to escape the murderous intentions of a cruel Bengal tiger.
To hear Legato's entire conversation with Studio, watch the video below or right-click here to download an audio-only version.
---
Did you enjoy this article? Sign up to receive the StudioDaily Fix eletter containing the latest stories, including news, videos, interviews, reviews and more.