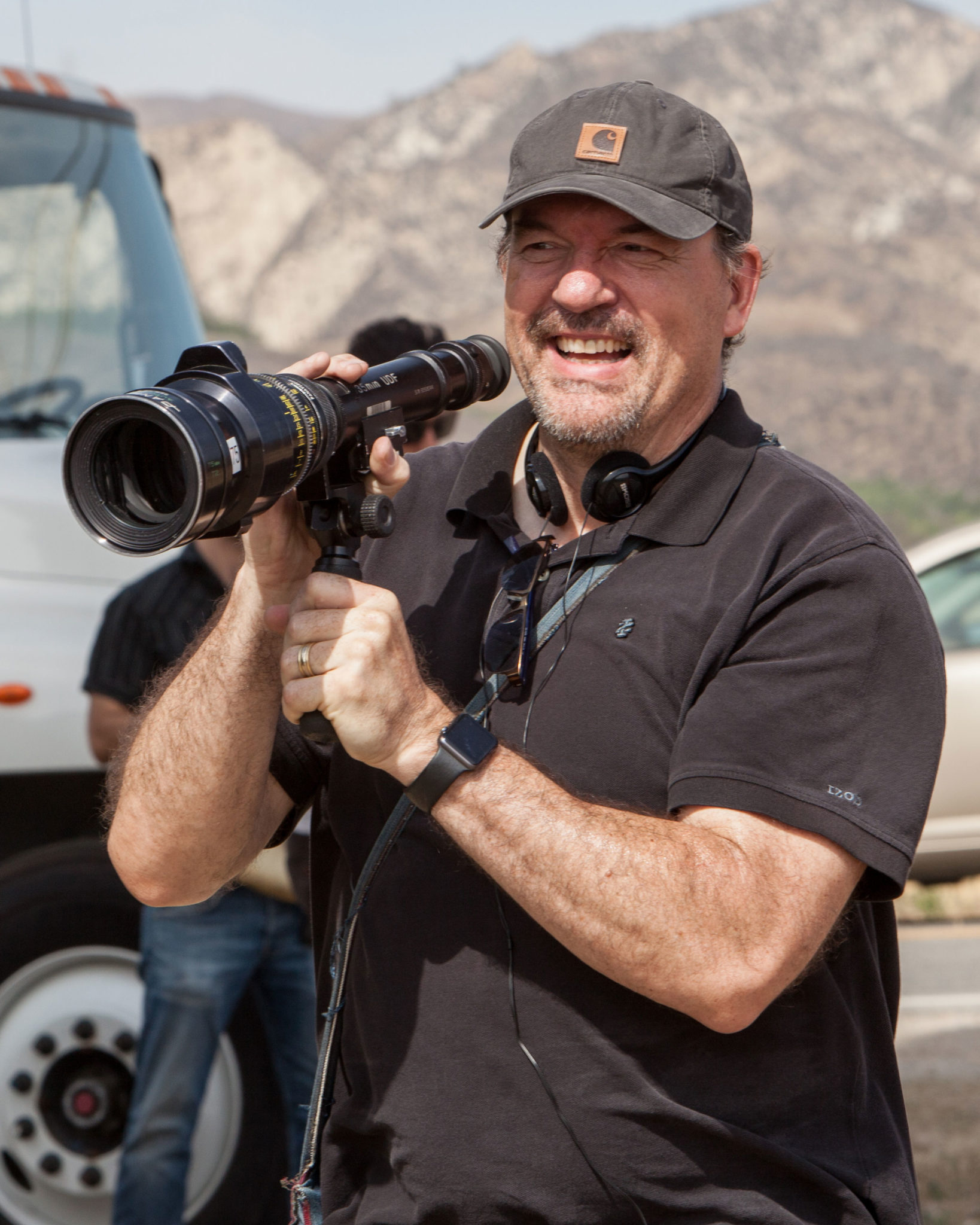 Actor-Turned-Director Gets a Chance to Pay Homage to Harry Dean Stanton and Learn a New Craft Along the Way
John Carroll Lynch is, of course, a well-known character actor who has appeared, over the years, in films made by some of the top directors in Hollywood, including Martin Scorsese, Clint Eastwood, David Fincher, and the Coen Brothers, among others. So he wasn't without an understanding of the nature of a director's job when he took on the new indie film Lucky as his directorial debut.
The project was unique from its conception, penned by Logan Sparks and Drago Sumonja, a friend of Lynch's, to be what he calls "a beautiful love letter" to its star, the late Harry Dean Stanton in his final starring role. Stanton, sadly, passed away earlier this month, just as the movie was preparing to debut, but it was conceived and written to honor his long and rich career in the sense that the lead role was designed for him and much of the narrative comes out of stories that Stanton told about his own life.
It tells the tale of an elderly man in a dying, nondescript desert town who starts to have epiphanies as he realizes his life is winding down and the finish line is just ahead. "For me, the movie was an opportunity to talk about this precious moment of living that we share," Lynch explained during his recent conversation with Studio for the Podcasts from the Front Lines series. "Mortality is something that each of us has to deal with on our own. But it was an odd set of circumstances where the subject matter was inspired by an individual [Stanton] who ends up playing the part, and, oh, also happens to be one of the greatest actors of his generation."
---
Audio-only version:
Subscribe: Apple Podcasts | RSS
---
Of course, honoring the spirit and intent of the screenplay was only one of Lynch's many challenges. His team had to shoot the film in just 18 days, two in Arizona and the rest in and around Los Angeles, on a shoestring budget. But he says he credits department heads like cinematographer Tim Suhrstedt, ASC, editor Slobodan Gajic, and production designer Almitra Corey and the entire post-production team with going far beyond the call of duty to make sure the quixotic drama turned out as envisioned and paid proper tribute to its protagonist, Stanton.
Lynch also says the project involved a huge learning curve and taught him all sorts of things he will carry forward into his next work.
"The thinking process [of a director] is about how many hours, how many minutes does it take to get this thing that we need for this movie on film? How much time do we need to edit it, how much time do we need in the sound mixing studio, how much time do we need for color timing? These are questions that a director goes about creating a process for that can eventually make the film," Lynch says. "So while I had shadowed people who had done that and [I had] obviously observed in production people who had done it, it's one thing to have intellectual knowledge of an experience. But to have the actual hands-on, that's something very different. I've now had the hands-on experience that I did not have before, that I only knew from an intellectual standpoint — seeing somebody else make those decisions. I learned I have some strengths as a director that will serve me in good stead in my future opportunities, and I also know there are weaknesses I can work on."
---
Did you enjoy this article? Sign up to receive the StudioDaily Fix eletter containing the latest stories, including news, videos, interviews, reviews and more.