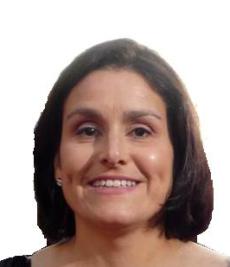 Although The Hateful Eight is the eighth directorial effort from Quentin Tarantino, and creatively is every bit as quirky, darkly comedic, violent, and offbeat as one might expect from a Tarantino revenge Western, in filmmaking circles, the movie has garnered great interest for how Tarantino dared to make and exhibit it. With the backing of The Weinstein Company, he shot the movie in Ultra Panavision 70, the extremely wide film format not seen or used since 1966, and worked with the Weinsteins and a host of partners to arrange for 100 theaters around the country to exhibit the movie in that format for a special "road show" version just now debuting ahead of a shorter digitally projected version that goes out wider in January.
At the heart of the project lay a host of associated technical and logistical challenges to make all this possible. The layers of complexity associated with the unusual, vintage format — which lacked a standardized production and post-production infrastructure on today's digitally-based industry landscape — required producer Shannon McIntosh and her colleagues "to go to 70mm boot camp," as she recently told Studio.
McIntosh, a longtime Tarantino collaborator, was one of the primary players responsible for making sure that the production could work with Panavision to restore, test, and use vintage Ultra Panavision 70 lenses in grueling conditions; with Kodak and Panavision to generate extra-long film rolls and extra-large magazines to hold those rolls; and with FotoKem to produce 70mm film dailies on location, an Avid-based editorial workflow, and an entirely film-based confirming process for the movie. McIntosh also spearheaded the effort to find a partner, which ended up being Boston Light & Sound, to retrofit the 100 theaters across the nation that would be exclusively showing the road-show version.
"I started taking meetings at FotoKem to learn about the format, the different problems that 70mm poses, and what our workflows could be," McIntosh says. "But the truth is, even prior to going to Panavision [to home in on Ultra Panavision 70 lenses specifically], we had chosen The Weinstein Company to be our partners, and they were committed to the 100-theater release in 70mm, whatever kind of lenses. [When cinematographer Bob Richardson] chose Ultra Panavision 70 lenses, they did not cost us any more than other lenses, because Panavision looked at it as a legacy project and were 100 percent into helping us get through this.
"We call ourselves more of a modest budget movie, but in order to have something like this happen, you have to have great partners like that. So FotoKem, Kodak, and Panavision were all incredible in helping us get through this on a manageable budget. And then we had a filmmaker like Quentin, a DP like Bob Richardson, and really the whole crew working at such a high level. To make it work [from a producing perspective], it's really just a matter of having a well-oiled machine that communicates and plans and stays ahead of problems. It's a testament to our whole crew that we were able to pull this off."
During her recent conversation with Studio for the most recent installment of the Podcasts from the Front Lines series, McIntosh discussed these challenges and many others.To enjoy the conversation, watch the video below or, to download an audio-only MP3 version, right-click here.
---
Did you enjoy this article? Sign up to receive the StudioDaily Fix eletter containing the latest stories, including news, videos, interviews, reviews and more.